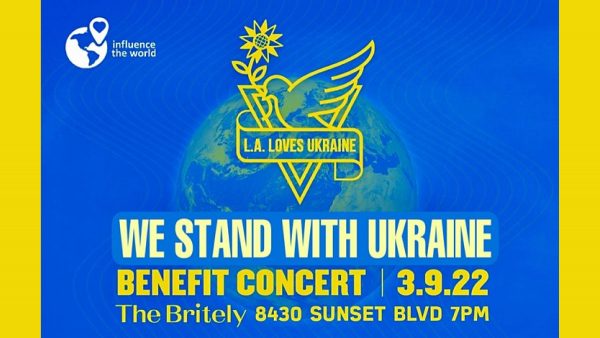 Please join LA based Ukrainian, Ukrainian-American, and other artists for a concert to benefit those in Ukraine, and those who have fled.
One hundred percent of money raised will directly benefit people on the ground in the war.
Please wear your best blue and gold to support our friends.
Wednesday, March 9, 2022
7-10 PM
The Britely
8430 Sunset Boulevard
West Hollywood, CA 90069
This event is produced by Influence The World, a 501(c)3 non profit organization, in conjunction with Nick Osin and Linata, two Ukrainian singer-songwriters based in Los Angeles. The mission of Influence The World is to harness the power of young social media communities to give back to people in need.