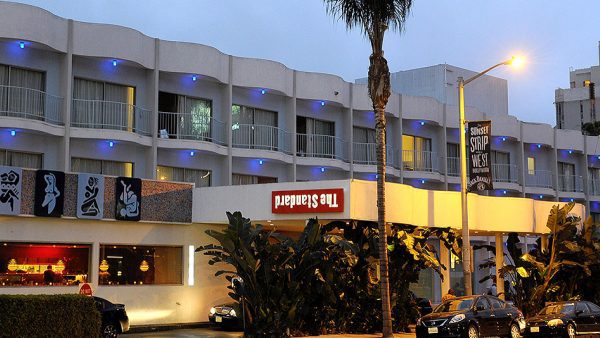 The Standard in West Hollywood has been sold to two hotel moguls and will re-open with a new name, according to reports.
Ian Shrager, the developer behind the Public and the Edition hotels, and Ed Scheetz, founder of the Chelsea hotels, are reportedly in contract to purchase the real estate and the operating lease. They also purchased signage rights, which will let them generate revenue via billboard advertisements, according to the Real Deal.
Many residents want to see the 139-room hotel designated an official "cultural resource" of the city. The Standard has been closed since 2021.