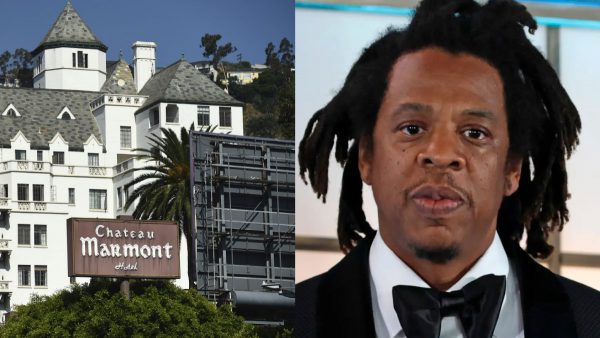 The union that helped muscle a controversial hotel worker ordinance and minimum wage hike through West Hollywood City Hall has a new target: Jay-Z.
UNITE HERE! Local 11 is set to protest the music mogul's Oscar night party Sunday at the Chateau Marmont.
The union has been pushing a boycott of the hotel since the start of the COVID pandemic in 2020, when 250 employees were let go reportedly without insurance or severance.
The picket line will start at 8 p.m. Sunday featuring a giant balloon arch and signs of the faces of celebrities who have supported the boycott.
"Celebrities have a responsibility to lead by example. Jay-Z has the opportunity right now to do just that by listening to the stories of Chateau Marmont workers and move his event to a location that treats its workers with dignity and respect," Kurt Petersen, co-president of Local 11, told Page Six.
Jay-Z, who will be joined by Beyonce, has yet to budge to the union's demands.
Join us Sunday night at 8pm for our #BoycottChateauMarmont #Oscars Night Afterparty Action!

📸Red carpet photo ops
🎶DJ dance party
📢 Tell #JayZMoveYourParty @sc

Celebrate the REAL stars of Hollywood – the workers of the Chateau Marmont!#AfterPartyResponsibly pic.twitter.com/NI43YKPDpd

— UNITE HERE Local 11 (@UNITEHERE11) March 24, 2022