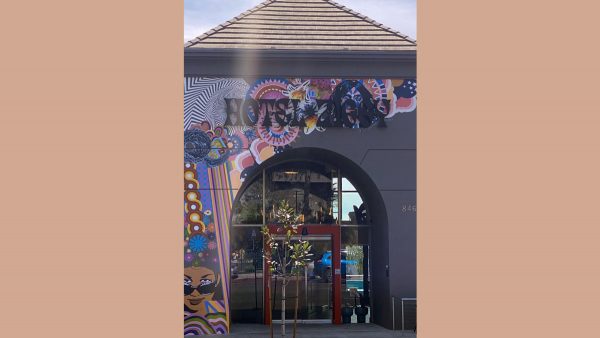 The Grafton Hotel at 8462 Sunset Blvd. is now the home of Hotel Ziggy.
Ziggy's inspiration is rock 'n' roll. The hotel features a bar lined with hundreds of vinyl albums, a concert venue called "Backbeat," and a collection of framed legal documents highlighting decades of lawsuits between musicians, producers and streamers.
Ziggy will also feature what they're calling a Shred Shed — a space with electric and acoustic guitars, amps, records, and record players for guests to play with.
"We created Ziggy to provoke stimulating and meaningful conversations with the intent to spark curiosity and playfully challenge perspectives. What better location than the Sunset Strip to celebrate the rebellious spirit of norm-breaking musicians who have changed how we live?" said Jon Bortz, Chief Hotel Imagineer at Pebblebrook Hotels. "Hotel Ziggy is located right down the street from the former sites of two world-famous music destinations: Tower Records and House of Blues. As these and other icons are now gone, a legacy here needs to be remembered. We push boundaries with our hotels, and we certainly did that with Ziggy."
Ziggy is now taking reservations. Rooms start at $299 per night.