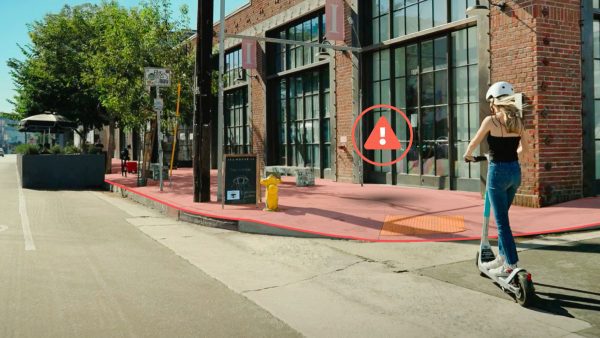 Pedestrians, rejoice: Technology that can keep electric scooters off city sidewalks has arrived.
Bird, one of the city's shared scooter vendors, will unveil its new "smart sidewalk protection" pilot program on Monday.
Riders traveling on a sidewalk will now receive both an audible alert as well as a mobile notification, and the vehicle will be brought safely and smoothly to a stop by removing throttle.
The technology, which only works on the Bird 3 model scooter, hinges on a new positioning system with centimeter-level accuracy, along with more precise geofencing maps.