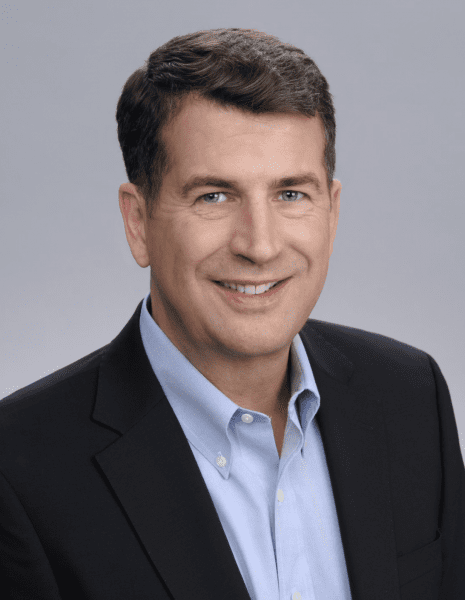 By Alan M. Strasburg — We live in a tiny 1.9 square mile once-unincorporated area of Los Angeles County that had the audacity 38 years ago to create a new community, a community which has, for many decades now, been a place of tolerance, inclusion, respect and forward-thinking. That community has been shattered recently by intruders who are attempting to write a narrative about policing manufactured on anecdotes and claims of dubious authenticity.
We have a public safety crisis antagonized by Public Safety Commissioner Nika Soon-Shiong, a carpetbagging commissioner with what appears to be multiple agenda. Those agenda are a manipulative conflation of her feelings that the LASD contract is rife with mismanagement and her naïve following of the ill-named "defund" movement (which even mainstream progressives such as Congresswoman and Los Angeles mayoral candidate Karen Bass have denounced). Ms. Soon-Shiong's Twitter includes ludicrous and unsubstantiated claims that the Public Safety Commissions's recommendation to cut the patrol budget by nearly 17% (10 out of 60 sworn employees) has "kicked off a flurry of misinformation." While Ms. Soon-Shiong can clearly afford armies of spreadsheet jockies and Powerpoint creators, she is not capable of countering our lived experiences of an increasing sense of crime with her questionable data. (I also note that any alleged mismanagement occurred in part while the elected official who appointed her was in office.)
Fueling the Soon-Shiong myth are DC-based special interest groups including Alec Karakatsanis (the founder of the DC-based Civil Rights Corps) who is quite active on Ms. Soon-Shiong's Twitter feed. Among other things, Mr. Karakatsansis accused Mayor Lauren Meister of West Hollywood of collusion with law enforcement. It should concern us all that a DC-based lawyer with an agendum has taken such a keen interest in what happens in West Hollywood. He claims that "A growing movement of residents is seeking to spend a small portion of City's safety funds (17%) on social services instead of armed bureaucrats."
As a lawyer, Mr. Karakatsansis is well aware of the power of language. He knows that 17% is not a small number, and that calling uniformed officers "bureaucrats" creates an emotional response. Mr. Karakatatsansis' Twitter feed is riddled with more manipulative and almost sophomoric charges, including referring to Mayor Meister's recent video as "a laughable video saying she wants to keep wasting taxpayer money on violent armed government agents."
Twitter feeds are easy to find. They help to connect the dots. Mr. Karakatatnsis' tweets even tag Councilmembers Shyne, Horvath and Erickson.
I, like many of my fellow West Hollywood residents, am tired of the fact that the term "liberal" has been coopted by an extreme faction with no interest in anything other than toxic ideological purity. Many of us call ourselves pragmatic progressives, with solid left-of-center values while living in the real world. We are ridiculed in anonymous postings on this site, and others, for daring to express ideas that are based on analysis of facts, i.e., actual thinking.
The unholy alliance of Shyne, Horvath and Erickson seem to come to West Hollywood with a perception of a version of "progressive" based upon what they read or learned at a university or elsewhere. They insist on implementing other people's ideas of "progressive" without realizing that West Hollywood was created by generations of individuals and a culture that lived, thrived, and prospered "outside the box". Their rigid ideologies are an anathema to those who were the culture creators of this special place.
West Hollywood is being used as a laboratory for out-of-the-mainstream social agenda that would paint an entire community as a racist, transphobic monolith. What are their agenda? Why and at whose behest did John Erickson object to a staff report by citing alleged inaccuracies in it when he tabled discussion of public safety at the eleventh hour? By whom was he tipped off at such alleged inaccuracies and why was he seemingly unable to point to specific inaccuracies before tabling this critical council conversation? It's time we all start paying attention to what's going on and who is pulling the strings of some members of council who are clearly in over their heads.
The realities are many. Yes, we want public safety, and we feel unsafe in our neighborhoods. No amount of statistical manipulation and messaging spin can erase our perceptions and our real-time fear based on very real occurrences happening in our midst.
Many of us are also social justice advocates who have long celebrated West Hollywood as a place of inclusion and diversity. We still do. We always will.
We also want economic justice, and not the kind that is achieved by outside forces who bully, lie and manipulate narratives and control a council majority which has an offensive disregard for those who built this city and made it a safe place to be who we are and feel safe to walk our streets.
There has long been talk of recalls, and that talk seems to have heated up recently. We should also talk about residency requirements for all commissions and boards, and not just a residency of recent convenience, but a reasonable tenure in this city before being appointed to any board or commission. We should question the motives of carpetbagging candidates for city council. The current crop includes two who moved here to run for office (Byers and Wright), and one who moved back to do so (Oliver). What has made West Hollywood so attractive as a performative political career starter?
These are people trying to remake our city into what they think West Hollywood should be rather than accepting the multi-decades truth of what it magically already is. They are a strange perversion of reactionary impulses and are radically willing to destroy cultural institutions and history to elevate their own ambition. It is repulsive.
We can and we should hold the Los Angeles Sheriff's Department to account for performance on its contract with the City of West Hollywood. That legitimate exercise must not be done at the expense of our increasingly fragile sense of public safety.
We should all be gobsmacked at the hijacking of our long history of promoting and celebrating the rainbow of experience and cultures that make up our once charming urban village. We are gay, straight, bi, trans and more. We are black, white, brown and more. We are every generation known to sociologists who track those silly lines. We are also RESIDENTS of this city and must take the narrative back from the social engineers who want to use this tiny spot as a petri dish for their national agenda.
Alan M. Strasburg is a 30-year resident of West Hollywood.