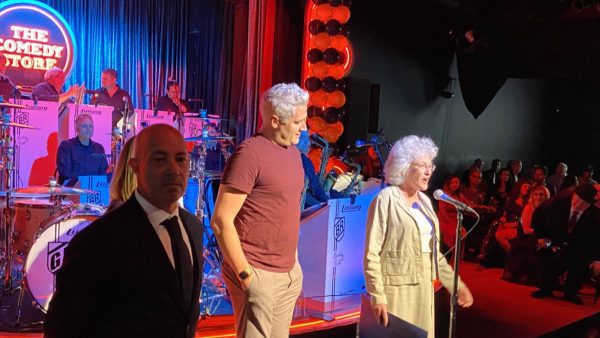 Roseanne Barr, Jim Carrey, Louis C.K., Whoopi Goldberg, Kathy Griffin, Jay Leno, David Letterman, Eddie Murphy, Richard Pryor, Pauly Shore, Sarah Silverman.  The list of comedians who performed early in their careers at the Comedy Store goes on and on.
Mayor Lauren Meister and her fellow Councilmembers helped the venue mark its 50th year in business Thursday night.
The Comedy Store was opened in April 1972 by comedians Sammy Shore and Rudy De Luca.