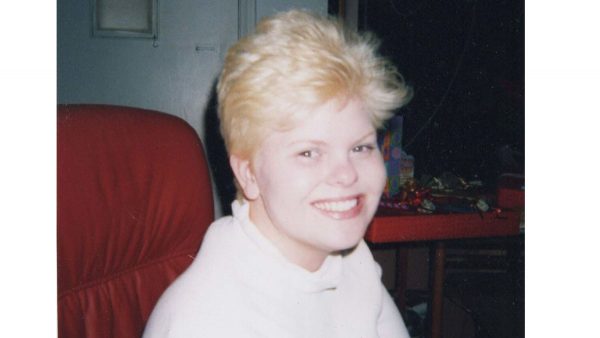 It was the early 1990s in the newly minted City of West Hollywood.
City Hall was located at the Trader Joe's on Santa Monica Blvd. at Westmount.
In 1990, West Hollywood elected a street savvy – tell it like it is- veteran named Sal Guariello to the City Council. Sal later appointed Eastside Neighborhood Watch Captain Donna Saur to the Public Safety Commission. Donna also served on the Public Facilities Commission.
As well as serving as Sal Guariello's deputy inside City Hall for over 12 years.
Donna and her daughter Dena, were community stalwarts. Many of you watched Dena grow up.
Dena Saur-Bowman passed away last week. She is survived by her mother Donna and father Gene Saur. Donna and Gene have been residents of West Hollywood for more than 40 years.
Dena was hearing impaired and served on the Disabilities Advisory Board. She volunteered at PATH homeless shelter, PEP/LA, and volunteered at hall in the Public Safety department. Dena was well known throughout West Hollywood attending most events throughout the years.
Yola Dore, a long-time member of the Disabilities Advisory Board, spoke fondly of Dena.
"Her spirt was upbeat, her humor intact, and in spite or her many challenges she was a dedicated volunteer," Dore said.
Wendy Arnold recounted her memories with Deena:
"Dena was the angel of PEP/LA, the Peer Education Program of Los Angeles. She thoughtfully and reliably attended our volunteer meetings with teen peer educators and friends living with HIV/AIDS. She was always nonjudgmental, welcoming and had a beguiling giggle that contagiously captivated all who heard her stories of loving people with the challenges of HIV/AIDS."
"Dena had her own challenges of speaking clearly and succinctly because of childhood complications but she used this mild impediment to her advantage to let others realize that one cannot judge another's intelligence by how the words are emoted. Dena was truly brilliant and astounded us with her infinite knowledge!"
"My greatest honor was to be a bridesmaid in her wedding. She was truly stunning and cherished the adoration of her parents, Donna and Gene. As her 'attendant' I was mesmerized by how delicately inclusive she was as she introduced friends and relatives. We were all so proud of her."
"There is an intense emptiness in my heart with the loss of our precious angel. I smile with our memories and graciously accept that she is now an angel in Heaven."
Services to be held on Monday April 25th at Forest Lawn Cemetery.