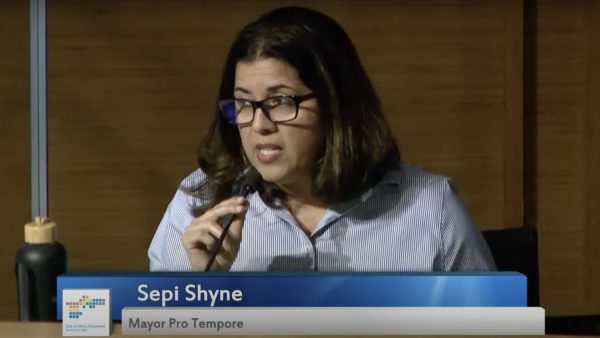 City Council made small but significant changes to its minimum wage ordinance Monday night in a compromise with employers and business owners who said the policy was too much, too soon in an economy still reeling from the COVID pandemic.
The original ordinance, first passed in November, raised the minimum wage to $17.64 per hour — the highest in the country. Hotel workers were the first to receive the raise, while employees in other industries will receive it in bi-yearly increments, depending on the size of their companies. All workers will have the same minimum wage rate by July 2023. The rate will be adjusted for inflation using the Consumer Price Index (CPI). The policy also ensures 96 hours of paid time off per year for full-time employees, as well as 90 additional hours of uncompensated time off.
"I'm glad we're getting the businesses some clarification and at the same time we need to make sure we're honoring the intent of the ordinance we passed unanimously," said Mayor Pro Tem Sepi Shyne, "We wanted to treat everyone the same."
Based on feedback and requests from local businesses over the past months, city staff presented Council with several proposed changes to the ordinance, including a cap on the CPI increases, delaying the schedule of wages increases, the use of administrative fees to offset costs and clearer rules regarding paid time-off.
In a 4-1 vote, City Council approved Shyne's motion to enact the following revisions and clarifications:
● The minimum wage adjustments based on the CPI would be capped at a minimum of 1% and a maximum of 4%.
● In determining whether a business is classified as a large or small employer, the city will use the average number of employees employed per quarter during the most recent calendar year.
● The new administrative regulations clarify that at least 50% of the compensated leave must be designated as either vacation or personal necessity leave, allowing workers to use this paid time off for things other than sick leave and ensures they will be paid for accrued leave that is not used before separation from employment.
● Employers can place a cap on compensated time off after an employee accrues 192 unused hours.
Proposals to extend the roll-out of the ordinance were turned down, as were plans addressing administrative fees and a "total compensation" model that would have exempted "highly compensated" employees, namely those who rely on tips. City staff was also directed to keep working on waivers to the ordinance to make them more inclusive.
Councilmembers said they needed "to keep their promise to the workers" in denying requests by the business community for additional time to implement the ordinance, but Mayor Lauren Meister questioned the rationale.
"I have not heard from one person who works at the Abbey, who works at Micky's, who works at Rosaline, or any of these places," said Meister, who voted no on the changes.
While hotel workers had been vocal about the ordinance, the city received little input from employees in other industries, few of whom attended the public round-table discussions to provide feedback on the timeline and other specifics.
"I supported raising the minimum wage but felt that the other provisions would take more time to implement," Meister told WEHOville. "I thought it was fair to expect implementation in six months. Now more businesses will be applying for a one-year waiver since my colleagues voted to open that up, which will put more work on staff."
The controversial ordinance had some in the community looking ahead to November's City Council races as an opportunity to reverse course on a policy they found objectionable.
"We are all aware there's an election here locally in November and perhaps there will be a push to make this an election issue," said Councilmember Lindsey Horvath. "This Council has made very clear that we are interested in uplifting wages for workers in the city and supporting workers through this policy, so I don't think that's in dispute, and I think anybody who will run and be successful will carry some version of that message regardless of politics."
Horvath will be on WeHo's ballot in November unless she makes the runoff in her race for County Supervisor. Mayor Lauren Meister will be defending her seat, and the position being vacated by retiring Councilmember John D'Amico will be filled by one of several new candidates.
D'Amico expressed optimism about the future of the ordinance.
"If you are Target or Starbucks or a movie studio or a record company and you wanted to stop the city of West Hollywood from implementing this, it could have happened already, so I do believe that the vast majority of businesses are ready to do this," D'Amico said.