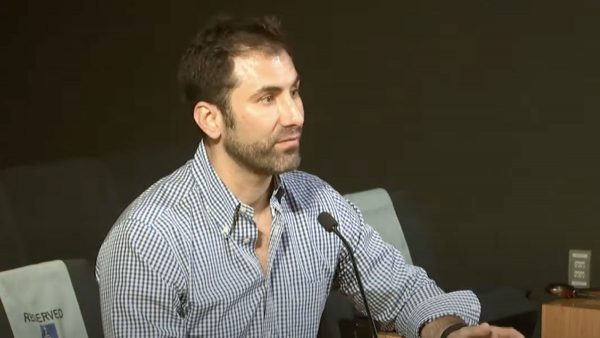 Business owner Brett Latteri spoke during Public Comment about the implementation of the city's minimum wage ordinance:
I'd like to spend my time here tonight asking for my top three requests: one) delay the July 1 implementation of the ordinance by six months until January 1st 2023 as suggested by Councilmember Horvath at the last meeting so that we the business community can partner with the city to address the remaining issues so this truly can be a positive thing for all parties involved; number two) incorporate a reasonable minimum and maximum CPI to the wage increases; number three) make all compensated leave sick time and remove the paid time off vacation pay provision.
The fiscal impact from this ordinance at full utilization is between $7,000 and $10,000 per employee per year. Once again $7,000 and $10,000 per year at full utilization. This is a tremendous amount of money to absorb. The hardship from COVID still exists and affects my business daily in a multitude of ways.
We have not recovered and are not currently able to handle these costs pre-COVID at the best of times. This would be a challenge and unsustainable for my business.
On a more personal note earlier in the meeting when I saw that insurance broker discuss the potential of the city having to fund and potentially absorb a $25 million payout, I saw a level of concern and thought on your faces of 'How is the city going to afford this? It's not in the budget. Where will the money come from?' I've been feeling that way every hour of every day since November when this council created the MWO to my small business. This ordinance is that $25 million payout and I'm struggling to figure out where we are going to get the money to pay for it. Please please delay the July 1 implementation of this ordinance to January 1, 2023.