Hello Neighbors,

The next phase of the Melrose Avenue Streetscape Project is scheduled to being construction on May 9, 2022. 
Tonight, the project managers will be hosting a community meeting to discuss what construction activities and impacts residents can expect on Melrose between SVB and La Cienega during this time.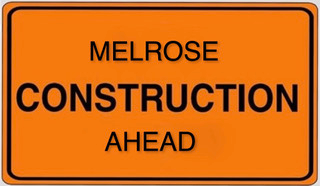 MELROSE AVE STREETSCAPE PROJECT
Community Meeting
Thursday, April 21, 2022
6PM
Via Zoom
***You must register in advance in order to attend this meeting. Please follow the link below to register: https://us02web.zoom.us/meeting/register/tZYsdu-vpjgtH9GMfvDGn_XCfyz29REONsgW   
After registering, you will receive a confirmation email containing information about joining the meeting.

See you tonight on ZOOM! 
Thank you for your support and commitment to your neighborhood.
WEST HOLLYWOOD WEST RESIDENTS ASSOCIATION
If you wish to make a tax deductible contribution to WHWRA, hit the DONATE button at WHWRA.org
Are your neighbors on our email list? They can request joining by emailing us at: whwra90048@gmail.com