An Update from Council Member Horvath is below.
An Update from Acting Captain Bill Moulder is below.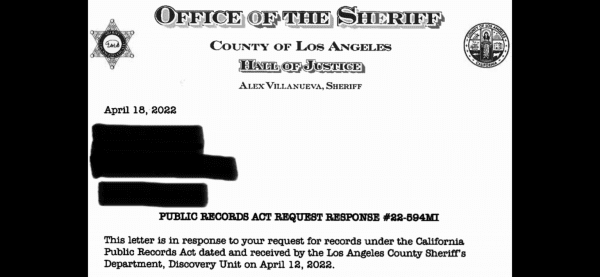 Sheriff seals bodycam footage of 'incident' under criminal investigation
The L.A. County Sheriff's Department is investigating a criminal incident at a West Hollywood bar involving at least one of the city's council members. According to sources who did not wish to be named for fear of reprisal, the Council member, who was allegedly intoxicated, called deputies to the scene of a battery, then interfered with their investigation and verbally accosted them. Two City Council members were present at the establishment.
WEHOville obtained a copy of a public records request made by a West Hollywood resident who was familiar with the incident in question. A copy of the request is below and the resident's name is being withheld..
The Public Records Request as stated was for: "Bodycam and incident reports related to any incidents at or near V Wine Room at 903 Westbourne Drive, West Hollywood, 90069 that occurred on or about September 9th, 2021 involving members of the West Hollywood City Council." The PRA was updated to clafify " "on or about September 9th 2021 involving members of the West Hollywood City Council. Those members are – John Erickson and Lindsey Horvath.
The response from the office of Sheriff Alex Villanueva and Shawnee N. Hinchman, Acting Captain:
"The video footage will not be provided in response to your request. These records sought are part of a criminal matter.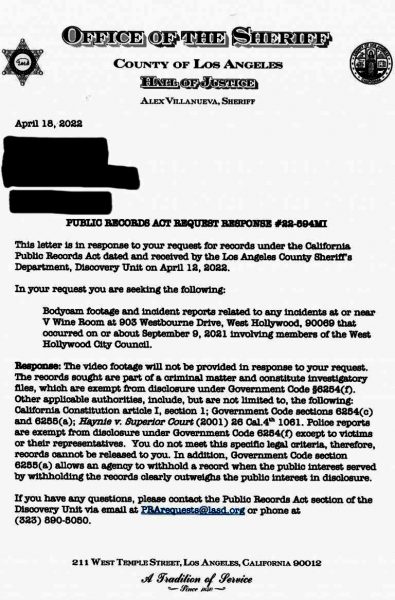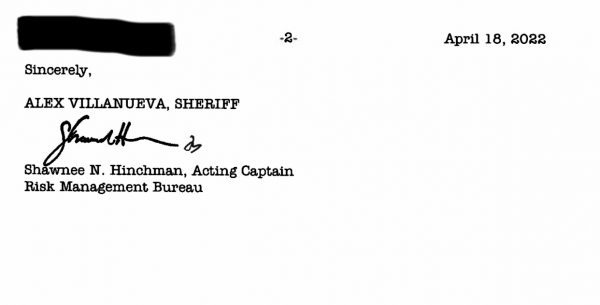 WEHOville received a number of reports from various sources concerning the night in question.
The unconfirmed report:
Thursday evening, September 9th, 2021. Councilmember Erickson phoned the sheriff station to report a battery he witnessed. The Sheriff responded to the V-Wine Room to find two persons of African American or Hispanic descent fighting. The sheriff is attending to the call with the subjects. Council member Erickson steps in toward law enforcement. Law enforcement asks Erickson to step back. Erickson continues forward and law enforcement asks him to step back again. Erickson begins berating the sheriff, and continues loudly, Do you know who I am?" 'Do you know who I am?' The sheriff told Erickson he did not care who he was, Step Back.
It is a crime to interfere with a law enforcement proceeding.
We believe the public has a right to know when their elected officials are involved in a criminal investigation. Witnesses are strongly encouraged to come forward.
Update From Council Member Horvath: 4/23 10am. 'The report is inaccurate. I was at the Hollywood Bowl that night.
A follow up question: Do you have any knowledge of the item in question?
Lindsey's reply". I'm not aware of any such public records request. It appears the Sheriff's Dept is not producing what you are looking for. I'm not hiding anything.
— please note this PRA was made by a private citizen unrelated to WEHOville. WEHOville has submitted its own public records request and has yet to have a reply.
WEHOville reached out to Council member Erickson for comment but did not receive a reply. If we do receive a reply his comment will be posted immediately.
— Update from Acting Captain Bill Moulder:
The Body Worn Camera footage pertains to the call West Hollywood Deputies were responding to and the crime they were investigating. Both Councilmember Erickson and Councilmember Horvath were not involved in the criminal investigation.
William Moulder, LieutenantLos Angeles County Sheriff's DepartmentWest Hollywood Sheriff's Station780 N. San Vicente BoulevardWest Hollywood, California 90069