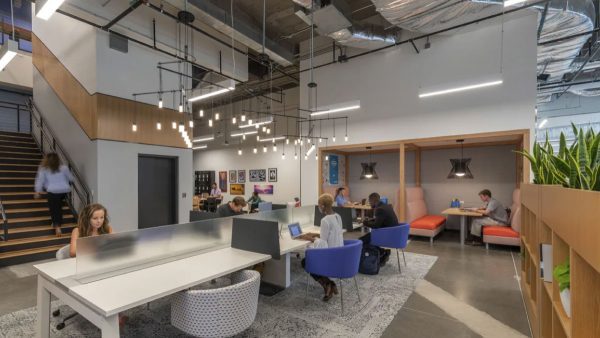 The former WeWork location will now become Spaces West Hollywood.
WeWork, the shared workspace startup that tanked in spectacular fashion, terminated its lease at 925 N. La Brea between Melrose and Santa Monica last year. Spaces will feature 31,000 square feet of coworking leases, down from WeWork's 48,000 square feet.
Spaces West Hollywood will feature 160 private offices and coworking spaces, a dozen meeting rooms and 10 phone booths. It's currently $430 per person for a full month of office space and $254 per person for coworking membership on the Spaces website marketing available room.