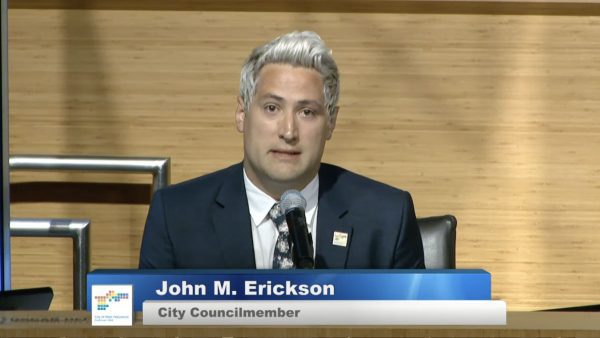 The draft decision of the United States Supreme Court to overturn Roe v. Wade released late Monday sent shivers down the spines of West Hollywood's councilmembers while hardening their resolve to fight for women's rights to abortion.
Councilmember John Erickson, senior director of Planned Parenthood, expressed horror at the implications of the development during Monday night's meeting.
"I grew up with the federal right to a safe and legal abortion. I've never known anything different and I just want everyone here to know that … I will not rest a single moment until we right this wrong," he said.
The draft is not a final decision by the Supreme Court, but it suggests they will strike down the 1973 decision which guarantees federal constitutional protections of abortion rights and a subsequent 1992 ruling that supported that decision, Planned Parenthood v. Casey.
"All I can think about is my niece's and my nephew's two faces right now because they're going to grow up in a world where it might seem to them that hatred won," Erickson said. "And when my niece looked at me in 2016 Christmas and said 'Where'd the nice lady on the television go?' I'm reminded of that a lot right now and that's why elections matter."
Mayor Pro Tem echoed Erickson's harkening back to the presidential election of 2016. 
"The warnings that we all received about the presidency of Donald Trump are cascading down into reality," she said.
Trump appointed three of the six conservative Supreme Court justices currently on the nine-member bench. An overturning of the ruling would essentially grant individual states with the ability to limit or ban abortions. 
"We have the privilege of living here and being able to come back especially in West Hollywood to services if we need them. As an Iranian immigrant who went through a revolution where women's rights were taken away, we must and will fight for all women and girls and transgender men," Shyne said. "This decision by the highest court of our land is horrific and we won't stop until Congress at this point and this president take action to put women and girls and transgender men and reproductive rights first."
Mayor Lauren Meister noted that the city had retained a lobbyist to push for women's rights legislation at the federal level.