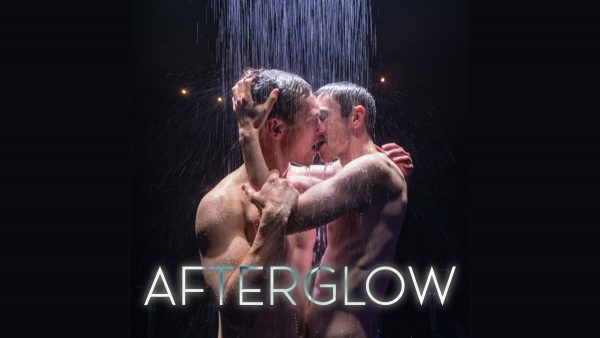 S. Asher Gelman gets letters from people who said seeing "Afterglow" led to the end of their relationships.
"That is fantastic," the writer/director says.
"It's a fantastic thing that you were able to communicate effectively. We are so primed to consider that the worst thing in the world is to be alone. That's not true. The worst thing in the world is to be with the wrong person."
Five years ago, "Afterglow" took the off-Broadway world by storm with its frank depiction of an open gay relationship and its generous helping of on-stage, full-frontal male nudity. The tiny off-Broadway production was only supposed to run for about eight weeks. Instead, it blew up, ran for 14 months and spun off productions all over the world. Now, Gelman and his creative team are ready to present what they're calling the "AfterGLOW-UP" — a dream version of the low-budget production they mounted five years ago ("a drag queen's dress held together with duct tape and hot glue," as he remembers it).
While the show makes headlines for its fearless erotic flair, Afterglow exerts its true power after the curtain closes, raising taboo questions and inspiring tough conversations in the minds of its audience.
"I think it really paints a real picture of what relationships actually are. We have a very romanticized version of what relationships are and it's unrealistic and these characters get into the grip of it all," he said.
The tale of two men who embark on a polyamorous relationship with a third was drawn from the writer/director's real-life experiences.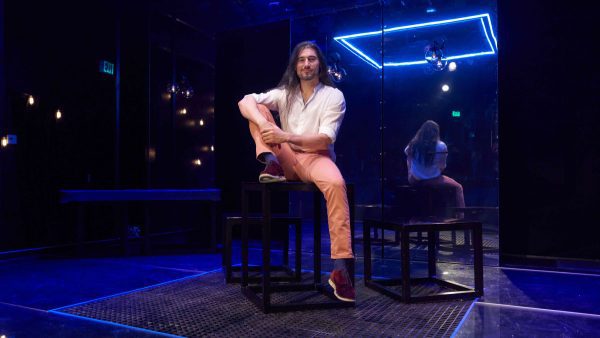 Gelman has a husband, Mati, who together share a third partner, Tony. Gelman also has a boyfriend, who came to Los Angeles to help him mount the production.
He has found peace and satisfaction in the romantic paradigm depicted in the play – but the road to happy polyamory was not without its perils.
When Gelman and Mati first opened up the relationship eight years ago, Gelman found himself developing feelings for a new boyfriend, and how he handled that situation nearly ruined their marriage.
"I wrote this play because I realized I had done something wrong but I couldn't figure out what. So I essentially used the play to troubleshoot what I always thought the 'crime' that I committed was — allowing myself to fall in love with someone else — which is actually not true. The crime that I committed was that I was not being completely honest with everybody and just thinking that if I fudge the truth a bit, it'll all work out. Of course my dishonesty thinking that I was being so good about everything by telling everybody 90 percent of the truth, it was awful and caused a lot of pain," he said.
He hopes audiences find the liberation that comes with asking, "Am I with Mr. Right? Is there more than one Mr. Right for me?"
"Being honest and forthcoming with everybody about boundaries and wants and needs is just the most freeing thing," he said "When there's nothing to hide it's kind of amazing what you can do."
The play opens at 8 p.m. tonight at the Hudson Mainstage Theatre at 6539 Santa Monica Blvd. in Hollywood. Tickets start at $45 and can be purchased here: https://www.onstage411.com/newsite/show/play_info.asp?show_id=6179