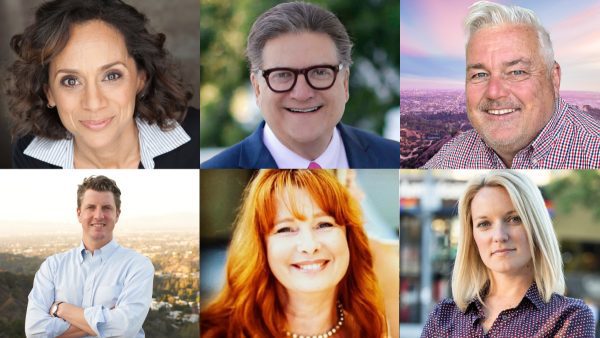 The Race is On! WEHOville was there.
West Hollywood is located in District 3 of the County of Los Angeles. The 2022 race for County Supervisor began more than a year ago with many high profile candidates entering the race. WEHOville was proud to present the most in-depth, exclusive, personal interviews with all the candidates.
WEHOville's extensive coverage began with introducing you to Assemblymember Richard Bloom, and continued with LA County Controller Ron Galperin. The boundaries of District 3 were redrawn. District 3 would now include the Valley districts of State Senator Harry Stern and State Senator Bob Hertzberg. Bloom and Galperin dropped out.
WEHOville proudly brought Henry Stern to these pages. The senator was later endorsed by Mayor Lauren Meister.
Our coverage continued with Roxanne Beckford Hoge, the mom of four who is the most conservative candidate in the nonpartisan race.
Next up was State Senator Bob Hertzberg. Bob used to live in West Hollywood and came to the Starbucks on Santa Monica Blvd to meet and greet WeHo residents.
This past weekend we continued our Los Angeles County Supervisor race coverage with a personal interview with West Hollywood City Councilmember Lindsey Horvath. Horvath has become a top-tier candidate with a clear path to the November election.
And we concluded our coverage this past weekend with Craig Brill. Brill is the only LGBTQ candidate in the race.
We weren't able to interview her, but Jeffi Girenti rounds out the race.
Stern, Hertzberg and Horvath are the top fundraisers in the race for County Supervisor and the race is considered a toss-up for these 3 top tier candidates. Recent polling has indicated a close race between the candidates. Sorry, there are no polls available at the moment.