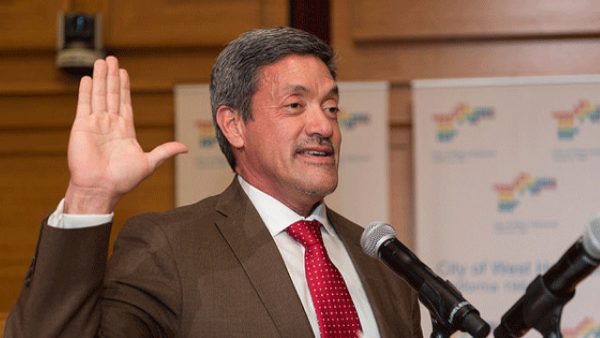 John Duran, who served on the West Hollywood City Council from 2001 to 2020, is close to joining his former colleague John Heilman in running to regain their former seats. Both were defeated in 2020 but are still eligible to serve one more term due to the Term Limit Initiative that was passed in 2013.
Duran has told close friends and some former supporters that it is time to get back to basics and he is weighing a run. Should he decide to join the race, an announcement would be made in mid-June.
Duran, who declined to confirm his intent to WEHOville is able to raise funds quickly and has deep roots in the West Hollywood community.
If Duran joins the race he will face a field of candidates which currently includes Mayor Lauren Meister, former Councilmember John Heilman, and City Commissioners/Boardmembers Marquita Thomas, Zekiah Wright, Robert Oliver and Chelsea Byers, all competing against one another to be the top three vote-getters on the 2022 ballot. Councilmember John D'Amico has announced his retirement leaving one open seat. Mayor Meister is running for re-election, defending the second open seat. If Councilmember Lindsey Horvath is able to secure a place in the June 7th primary for Los Angeles County Supervisor she will vacate her position on City Council, leaving one additional open seat.
Although Duran would not comment on his decision to enter the race, he gave WEHOville his pros and cons of running:
Pros: Get city back to the basics, Public Safety, Human Services, Economic Development
Con: Working with those who are long on political ideology and short on pragmatism.