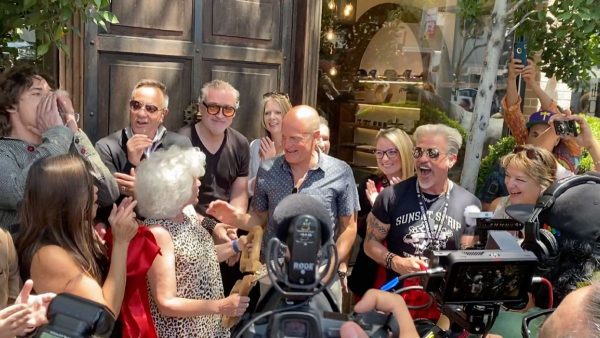 Twenty four years ago, Woody Harrelson was thrown in jail for planting hemp seeds in Kentucky. Today, he welcomed the media, the mayor and and the West Hollywood public into his very own, totally legal cannabis store.
The Woods, located at 8271 Santa Monica Blvd., features a retail dispensary, a delivery outlet and an on-site consumption area, as well as a bar and food service.
"It has everything, but most importantly, it is incredibly beautiful," Harrelson told LA Weekly about the establishments' jungle-like garden, koi pond and walking trails.
Harrelson's partners in the venture include Bill Maher and interior designer Thomas Schoos.
Among its many wares, The Woods will sell organic cannabis grown naturally outdoors.