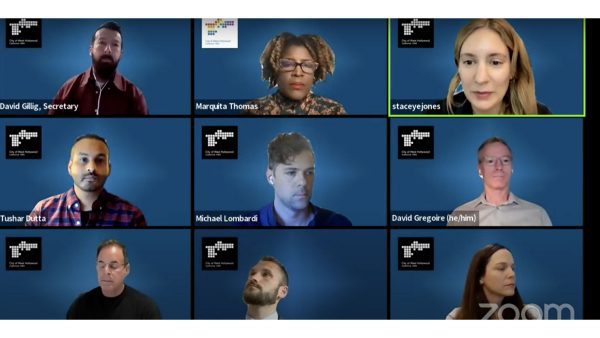 Marquita Thomas Named Vice-Chair
After a unanimous vote, the West Hollywood Planning Commission elected Vice Chair Stacey Jones as its new chair during last night's meeting. Jones has been a member of the Planning Commission since 2015, and is an appointee of Councilmember Lindsey Horvarth.
Commissioner Marquita Thomas, who was appointed by Councilmember John D'Amico in 2020, is the new vice-chair. Both positions are effective immediately, and will be held until June 30, 2022.
This comes after former Planning Commission Chair Lynn Hoopingarner, an appointee of Mayor Lauren Meister since 2017, resigned earlier this month over comments made about the Persian community during a recent Design Review Subcommittee meeting. She has since apologized for her remarks.
During the meeting, city staff, commissioners, and West Hollywood residents thanked Hoopingarner for her hard work and dedication, and wished her the best in her future endeavors.
"She was such an amazing teacher in getting me aboard, and making that first phone call, and really kind of explaining where to look and how to problem solve," said Commissioner Michael Lombardi.
Commissioner Rogerio Carvalheiro also expressed his appreciation and gratitude for her many years of public service.
"Thank you for your service, Chairman Hoopingarner. Thank you for impacting Design Review in the way that you did, and like I said last week, they are very big, talented, smart shoes to fill," he said.
Mayor Meister has yet to name a replacement for Hoopingarner.