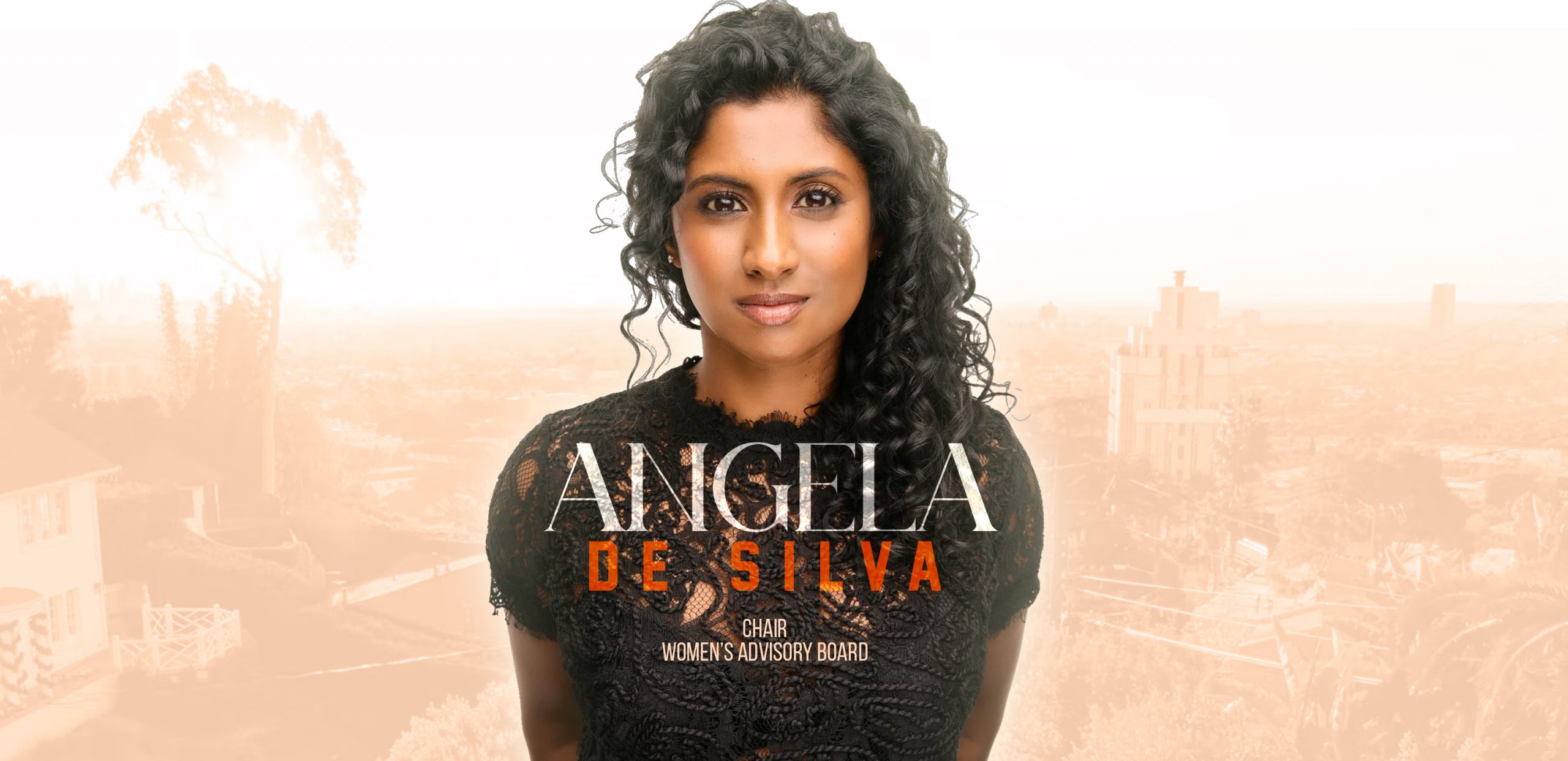 Ambitious and energetic, Angela De Silva embodies the young, modern WeHo woman.
De Silva was appointed to the Women's Advisory Board by former City Councilmember John Heilman. She studied Sociology at UC Irvine, and Management at Pepperdine's Graziadio School of Business.
She is a professional television actress, having worked alongside Emmy- and Oscar-winning artists, and she produced and starred in two viral and award-nominated web series. She graduated from both The Second City and UCB Conservatory programs, and is developing three new projects currently.
With one month left as chairperson of the Women's Advisory Board, De Silva looks back on her successes and what lies ahead for WeHo and the ladies who call it home.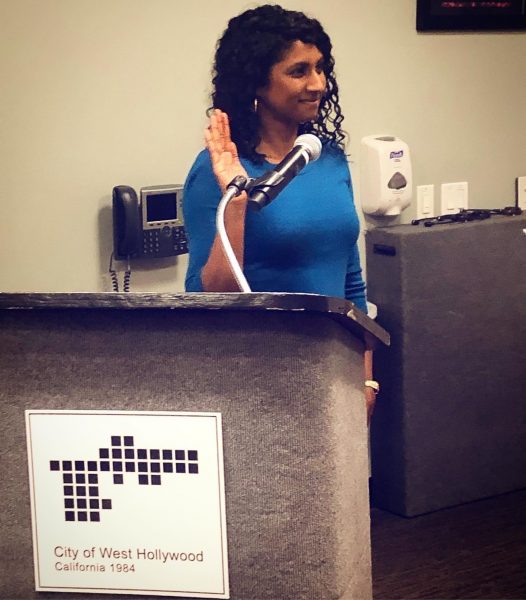 How have women shaped WeHo's history?
Where do I begin! So many women not only shaped West Hollywood's history, but started it! West Hollywood officially became a City in 1984 rather than an unincorporated part of Los Angeles because of incredible people, including women like Abbe Land, Ruth Williams, Margot Siegel and Helen Albert.
With the vision of having a City where everyone was welcome and could feel safe and accepted, powerful women such as Ivy Bottini, Karen Eyres, and Lindsay Horvath have over the years kept that vision of inclusivity and equity for those who live, work and play in West Hollywood. I know I left off SO many incredible women, and I apologize!
Because everyone deserves a special shout out! Look out for a book and exhibit titled "Weho Stories" (@weho_stories) in the coming years which will highlight the accomplishments of the incredible people who made this amazing City what it is today.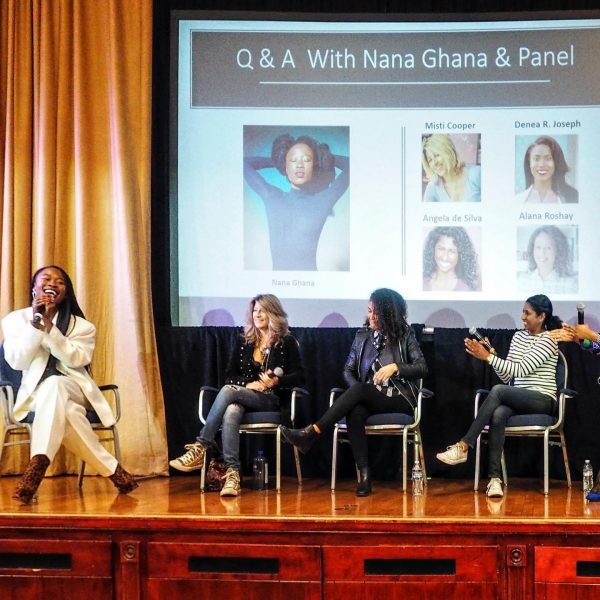 What were your initial goals when you joined the board, and how have they changed since then?
Anyone who as heard me speak, knows my story of how I lived in West Hollywood for 15 years before even hearing about the Women's Advisory Board!
Like many people, I wanted to live in West Hollywood because it was cool and trendy, not to mention, where all the fun was/is!
It wasn't until 2019, when the wonderful former Mayor and Council Member, and my friend, neighbor and fellow HOA Board member, John Heilman, asked me if I had interest in being on the WAB, did I learn about it, and also learn about all the amazing Boards, Commissions and Resources this City has to offer! I jumped in at 100%, and was blown away by the amazing heart of this City, it's social services, and how much it really does care about representation and inclusion.
Since then, one of my biggest goals has been and still is to create awareness of all that the City has to offer for people: resources for financial help, housing, abuse; grants for artists, rides to places and specific resources for our senior and disabled community…the list goes on! I started a Communications Subcommittee, where we work on getting the word out more about what we offer, and the fun events we have.
The City sends out mailers and has social media, and we wanted to broaden our reach with even more social media, digital billboards, QR Codes with links to resources in bars and around the city…you get the point! I also started a Legislative Subcommittee, as I feel Legislation is the most effective way to create lasting change. Once someone asked me what my goals were with Activism and Philanthropy (I also have a non-profit which I'm slowly building, buyamealgiveameal.com), and my reply was, to not need it anymore!
Oh yeah! I also brought forth the idea of Ruth Bader Ginsberg Day to be celebrated yearly on her birthday, March 15th, which also falls in Women's History Month! With the support of the Board, we brought it to Council, who made it happen! I couldn't get though my presentation of RBG day without crying like a baby.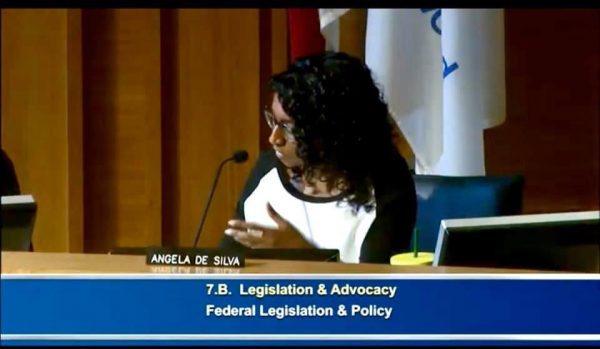 What is the board's current focus?
Something else I'm also very passionate on is raising awareness of the emotional and mental abuse side of Domestic and Intimate Partner Violence. So often, people don't know they are even being abused in this way, making it even harder to leave the situation.
My very first event on the WAB was a screening and panel discussion of how abusers will use the family court system to continue abusing their victims, and since then it something I have heard directly from friends who have experienced similarly! It's absolutely awful.
The last two WAB meetings I've brought slides and ideas to brainstorm with the Board, and together with Staff we decided our next steps would be to work with our Social Services Division to see how we can collaborate with this awareness campaign. Also, of course, is public and nightlife safety! We have a Safety Subcommittee and are participating in the Joint Study Session with Council and other Boards and Commissions.
We also brought attention to Council that we need to advertise (my never ending communication push haha) more about the helpful resource we already have: Our Block by Block Security Ambassador who you can call or text if you feel uncomfortable, notice a situation that doesn't feel right, walks home, etc! Their number to call or text is (323)821-8604. Also, there is a nationwide Crisis Text-line to reach out to as well, text HOME to 741741.
More info at CrisisTextLine.org. This is on top of our Anti Human Trafficking awareness work and Women's History Month and Equality Day events, to name a couple.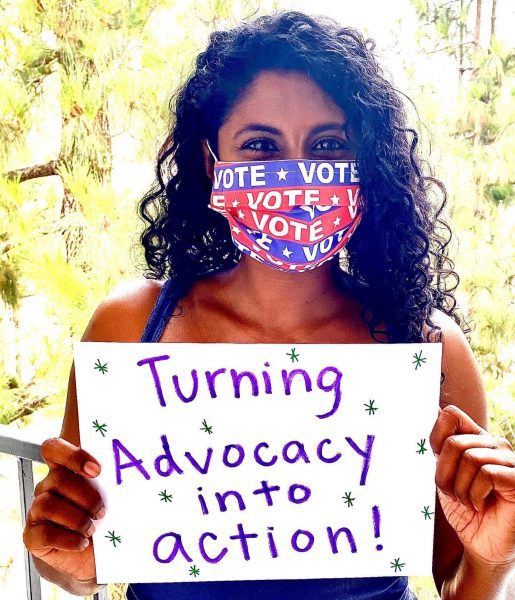 What does the future of women's rights in America look like, with Roe v. Wade in jeopardy?
THIS IS AWFUL. I honestly don't know. It is a very scary time for women in so many states, and my heart breaks knowing what lengths people will need to go just to do what is right for them.
It is all so hypocritical, as we can see with Senators voting no on emergency relief for baby formula (fortunately it still passed), the anti gun reform legislation and then the obvious lack of care after birth. I am so thankful to live in California, and know we serve as a sanctuary state, with organizations like Planned Parenthood helping people from out of state get the healthcare they need.
There is sadly only so much we can do, and I fear for the people who don't have the means, time off work, or access to get out of state help. The complete ban on abortion from conception (with very few exceptions) that just passed in Oklahoma is terrifying. I'm at a loss. We just need to keep calling legislators, marching, donating funds…
What are the greatest challenges of being a woman in West Hollywood?
Though I have a partner, I'd say that the greatest challenge for my girlfriends and me are being surrounded by so many gorgeous, smart and funny men, none of whom have any romantic interest in us! Haha!
Talk about moms in West Hollywood. Do we know roughly how many mothers reside here? What do moms in WeHo lack?
I don't know the statistics off the top of my head, I'm sure the City has some record, but personally, I know a lot of moms here in West Hollywood! I used to be a go to nanny and babysitters for one of the "Mom's Clubs" (momsclub.org) in West Hollywood (not affiliated with the City directly) and had so much fun taking the little ones to all the different parks and playgrounds we have, the Tiny Tot's classes held at West Hollywood Park, the amazing library and pool, and I know our Elementary Schools are very well rated!
As I'm starting to plan for children, I definitely want to stay in West Hollywood, so fun to walk around and I know there are communities of moms and support within the City just from meeting people at the park even! One thing I do think about as a concern, is the price of housing when families grow and start needing more space, and the need for more convenient and accessible Middle and High Schools.
Is West Hollywood a boy's club? Do women face some form of discrimination in a gay neighborhood such as WeHo? Are they overshadowed?
Of course I can only speak to my experience, but I don't think so! I've lived here my entire adult life, and never felt overshadowed! Even with the part of the City called "Boy's Town," I feel I've always been celebrated by the community, and back in the day when you could go to those clubs at 18, I always had so much fun, and felt safe and respected.
There are also so many parts of West Hollywood: The Sunset Strip, the music venues, the stores and restaurants on Melrose and Robertson, our Russian community, and in general, a bunch of delicious restaurants and bars all over town, where I feel there is something for everyone! We have a majority woman City Council, in addition to great representation on Boards, Commissions, Task Force and Staff!
What advice would you give women of color who have recently moved to WeHo?
Be loud! Get involved! West Hollywood is a big city yet small town, and it is so easy to have your voice heard and make change in the City! The City website and app have ways to contact council members, a City Calendar of events, and lists of the Boards, Commissions, and Task Force that you can apply for.
Representation is always needed, we need diversity in ideas and actions, and I do feel we need more people of color on these appointed and elected bodies. An example of why is when commemorating the 100 year anniversary of the Women's Right to Vote, I was the only person of color on our Board at the time, and brought up to add into the celebration that it had been only 55 years that minorities could vote.
What are your thoughts on gender neutral restrooms?
YES PLEASE! They're respectful, inclusive, and let's be real, very time efficient!
What are some great resources/gathering spaces/groups for women available in WeHo?
Please please please get on the mailing list for the City of West Hollywood's Women's Leadership Conference and Network!! Sign up for newsletters at https://www.weho.org/community/events-in-the-city/women-s-leadership-conference or email wlc@weho.org! We have a yearly Leadership Conference with 2 weeks of panel discussion, networking and support groups, and also a yearly Women in Leadership Awards Banquet hosted with the Chamber of Commerce. Not to mention an array of events, workshops, panels, screenings, etc. throughout the year!
Also, the City co-sponsors events with the National Council of Jewish Women (ncjw.org), which has so many resources, groups, and events for women, advocacy training programs, and many more advocacy opportunities. If you've made it this far with all my talking, you can see there is so much available here for women in West Hollywood!! Once you get started, you'll only be opened up to more and more opportunities, and meet so many AMAZING people! I love all my friends I've made through the City! Everyone is SO warm and welcoming!!
And lastly, just in general, the Weho.org has a wealth of information on it!
What message would you like to send to little girls in West Hollywood?
We are so lucky to live in a City that celebrates uniqueness, authenticity and individuality!!! So, I'll use the words from the famous quote, " Be YOU!! Everyone else is taken!"
XOXO,
Your West Hollywood
Super Fan,
Angela de Silva
Chair (for one more month)
Women's Advisory Board
City of West Hollywood, CA