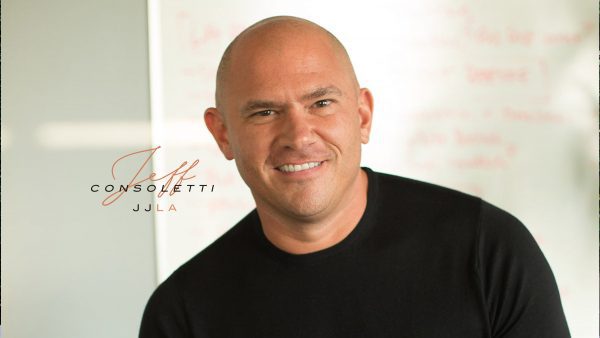 West Hollywood is about to kick off the first Pride month event it has produced totally on its own. At the reins of this massive undertaking is Jeff Consoletti, founder and CEO of JJLA, one of Los Angeles' premier event production companies. City Council entrusted Consoletti with the job of creating WeHo Pride out of scratch, from the vision to the finished product, a three-day weekend of events and entertainment that begins June 3. Consoletti spoke with WEHOville about the joys and perils of designing a signature event for WeHo and what attendees can expect to see at this exciting moment in WeHo history.
With less than a week before opening day, it's crunch time! What are you working on right this moment?
Everything! Today we had an all agency meeting of essentially all department heads and public safety officials and city officials to really go through the play-by-play of everything that goes into planning this event from top to bottom. At this stage we're really pulling together all the final details, all the final ticket requests, and ensuring all the permits are in order and scheduling all final deliveries and installations and just making sure everything's buttoned up for what goes into a large-scale pride event.
What it's like working with the City of WeHo and City Hall in putting an event like this on?
JJLA produces large-scale events like this all over the country and I've lived in West Hollywood a long time, almost 18 years now, and I have often said that working with the city of West Hollywood is one of the best experiences compared to a lot of the municipalities that I've worked in all over.
I appreciate like the care that they have especially for events, and yes, while there is well there's a fair share of i's to dot and t's to cross, it comes really at ensuring the city can still try to operate as efficiently as possible and certainly to keep all of their guests and residents as safe as possible.
So when it comes to really ensuring that we're keeping people safe when we're really trying to create a destination event that drives people together it's worth the extra care.
Is WeHo Pride shaping up to be the event you envisioned all those months ago?
I think so. I think for me personally and my company JJLA, we're really at our best when we're creating something brand new or when we're really having an opportunity to recreate or enhance a legacy event that's happened for a long time.
So in this instance we're getting to create something new even though pride has happened in West Hollywood in previous years this is the first time the event is happening as the city's namesake and I'm proud to be able to create that. It's been exciting to pull the business community into the event in broader ways than in previous years. It's been exciting to unite the community around an event especially after two and a half years of no events because of the pandemic.
So I think it's certainly come together faster than a timeline for a big event like this normally would, but I am excited by what we're piecing together and I think we should be making West Hollywood proud.
How do you think that the the whole concept of pride has evolved since you first started working on pride events?
In one way just the number of pride events. I think a lot of people have asked me throughout the season, "Oh my God there are two prides, it seems like there's six or eight maybe even a dozen prides that really happen throughout greater L.A. County or certainly throughout Southern California throughout the year.
And I think that's what's most exciting about this movement is in cities across the country and certainly states all around the country there's more than just that one quintessential pride event. I think these community-driven prides that we're seeing popping up from downtown to Venice to the Valley are equally as exciting as really big pride events like L.A. Pride or WeHo Pride or New York Pride or San Francisco Pride.
And I think what we all have to remember is really important is this community, the LGBTQ+ community, is really championing getting together and its advocacy for one another and its place. And I think that's what's so exciting: that a young person who's maybe just coming out or figuring out how they identify gets to explore and feel what it means to be part of a pride event more than once a year.
And I think that's what's really cool and what is maybe the biggest evolution that I've seen in all these years of working within LGBTQ and certainly in working and supporting pride events which we've been doing for certainly most of my career.
Tell us a bit about yourself. When did you come out?
I came out as a freshman in college at George Washington University in Washington D.C. at about 19 years old.
At this point just over half my life has been lived out and proud and D.C. was such a great place to sort of come of age and and learn about myself and and I was really lucky to have a really supportive family and network that that made that experience and kind of journey for me really, really easy.
I feel really blessed. I feel like I've always been a very similar version of myself. I'm loud and boisterous, I'm colorful, so I think in that regard the transformation really wasn't too surprising I guess.
And it's just as I've been able to learn more about myself over all these years channeling that into making myself a better person. I'm really proud of who I am as as a gay man and being part of the LGBTQ community.
Are you already mulling over ideas for next year?
Oh my God of course, in a couple different ways. I mean OUTLOUD is JJLA's owned and operated queer music concert. It was never really designed as a pride concert. It's designed as a queer music festival where we are putting to work LGBTQ-identified and some allied artists and delivering those artists to the queer community. So we're really trying to do that outside of just pride month and that was the intent behind creating it.
We created this event pre-pandemic so we've been around and we've mostly existed in the digital space and now we are just finally getting an opportunity to bring it to life. I love that the city of WeHo has allowed us to do that and we have plans to extend this concert with different lineups and in different formats in other parts of the country and other markets as we continue to just grow and grow and expand what OUTLOUD is. So that's kind of part one of that.
And then part two, yes for the city of WeHo like we're excited to learn what it's like to bring back a large-scale event like Pride and certainly even Halloween, which hasn't happened in West Hollywood in a few years. So we're excited to really get back into that schedule with the city again.
With any key event comes some great learnings of what we can improve and what further programming we can offer and that's what's exciting about a city like WeHo — there's always more that can be done and and I'm excited to put that more into action and really start the planning process much sooner than than we did.
So much of that didn't happen sooner because we were still obviously at the beginning of this year and last fall navigating around the pandemic so I think those learnings will just help us get a little bit longer of a runway as we plan for next year
With L.A. Pride and other pride events being so close, do you anticipate any confusion or schedule conflicts?
I think there is a little bit of confusion but that is a hurdle and an awareness thing for any new event. OUTLOUD and WeHo pride are new brands, our new event concepts that we've been trying to educate people about. I've always been really supportive of ensuring that a legacy of pride event like LA Pride — they have their dates and they were a very long time client of ours that I care really deeply about. So their success is important to me and we wanted to make sure that stayed true for them.
When people think of LGBTQ L.A. I think they're often thinking about West Hollywood so we're excited we have that as a good anchor. The city of West Hollywood's commitment to this community is older than it has been incorporated. There's a long history and legacy of championing the LGBTQ community on the streets of West Hollywood for many, many years that predates even any pride event there.
I think that's what people realize and whether they're going to pride in any place in and around L.A. I think people return to celebrate how they identify in West Hollywood at some point or another. So hopefully they do it with us June 3-5, but I wouldn't be surprised if they do it again the next weekend and again in the middle of September or April.
Talk about the lineup of musical artists and other attractions!
We're super excited about our OUTLOUD: Raising Voices lineup. We've got four incredible headliners: Marina from Marina and the Diamonds, hip hop sensation Lil' Kim, pop icon Jessie J, next gen indie rock pop champion Years and Years, we have about 50 other total live performances coming at West Hollywood all weekend long across three stages.
For me I'm really excited about some of my favorites on the lineup: Angelica Ross, a TV sensation debuting new music with us this year; Luna has great new music and they're super edgy and rising in the pop rock scene; The Aces are one of my favorites and they were there when we kicked off OUTLOUD as a digital tv show in 2020; Sassy santana is a massive Tik Tok star turned hip-hop rapper sensation that I think is gonna work West Hollywood like none other. We have some great Latin representation in Ana Barbara.
I'm excited about the DJ sets that we created on the YouTube stage especially like Ty Sunderland and Aquaria from RuPaul's Drag Race fame are doing a really great two-hour DJ set with a couple pretty big surprises of pop-up guests.
We're excited about the Pride Street Fair, a concept that originated with the city and really has allowed I think close to 65 unique small businesses and community groups to apply to be part of that at no cost to them, so that's really a first for a pride event in WeHo. We created a great corporate sponsorship program at the last minute that has some really interesting brand activations participating in both the street fair and the parade.
The parade is going to be something special. We have some amazing grand marshals that I think are trendsetting and iconic in ways that people would expect to see on the streets of West Hollywood. So I just think all around we're really proud of the program we're putting together.