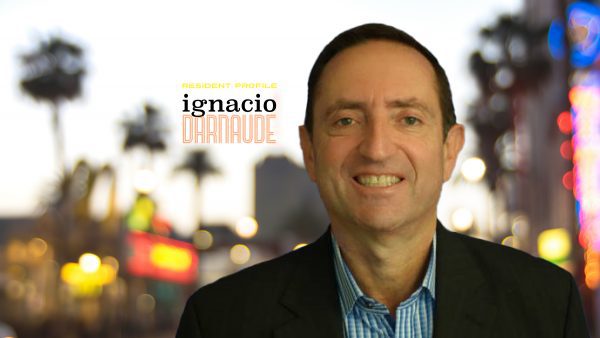 Welcome Ignacio! WEHOville is excited to show off the many unique residents who live in our community. And one of them is you! Let's start with the basics. Where did you grow up and when did you move into West Hollywood?
I grew up in the beautiful city of Seville in Spain and I moved to Los Angeles in 1987 to attend USC's Film Production Masters degree. I moved to West Hollywood soon after and I felt so welcome that I've never left.
Where do live in West Hollywood?
I've lived with my partner in a beautiful cul-de-sac in West Hollywood West for over 20 years.
Tell us about your history and lead us into what you are working on today.
My path to WeHo has been a long and winding road.
As you can see in the attached photos, both from the same year, I have always loved movies and art but, growing up in a traditional environment, I got a Law degree and, eventually, I moved to Madrid to work in international banking.
My life changed when my favorite director, Sydney Pollack, came to Madrid to promote his film "Tootsie." I snuck into the press conference and, bored with the journalists' questions, I started asking my own. Something clicked because I became Sydney's friend and I got offered five jobs as a film journalist on the spot.
I managed to write on the side for many years. When my bank colleagues went for lunch, I went to interview all the movies stars who came to Spain to promote their films. The bank, eventually, sent me to New York, an experience I loved, and, on a trip to LA (this is before the Internet) I found out about USC's Degree in Film Production.
I decided that, in spite of all the obstacles facing me, that's what I wanted to do. I went back to Spain, applied, got in, and I started a new life in California as a student in 1987. After graduating, I worked in the film business for over two decades, becoming Executive Vice President of International Marketing for Disney and then for Sony, creating the campaigns for some of their most successful films, from "Pirates of the Caribbean" to "Spider Man".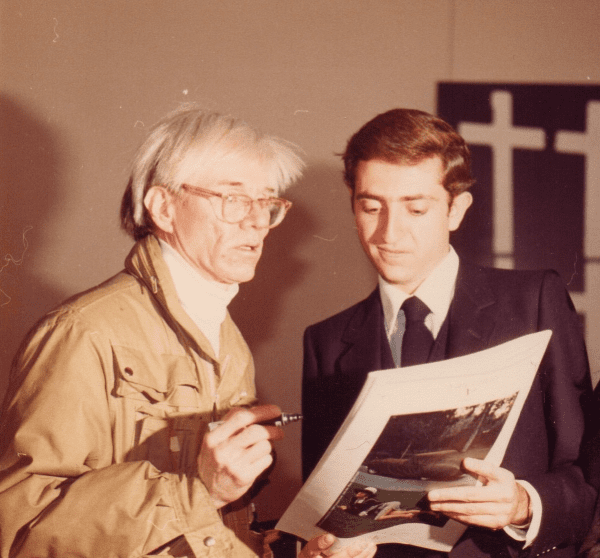 A few years ago, I decided to leave my Studio position to pursue a true calling, developing a documentary about the impact of gay artists throughout history called HIDING IN PLAIN SIGHT – BREAKING THE GAY CODE IN ART.
I am currently looking for financing for the project and conducting a lecture series throughout U.S. colleges , Gay & Lesbian Centers and via Zoom around the world on the codes used by LGBTQ+ artists to express their forbidden desires. I'm also writing feature stories on this subject for the prestigious Gay & Lesbian Review.
My life passion is to enlighten educators, students and the public at large on the extraordinary gay heritage in art history, which has been widely ignored. I'm about to give a lecture at the University of San Francisco called DON'T SAY GAY : THE ERASURE OF QUEERNESS IN ART as part of their Conference on Social Equity.
My lecture will explain how most Museums reject discussions and exhibitions around gender identity, creating the false belief among the general population and the art world that an artist's queerness is irrelevant to their work and that same-sex desire is just a footnote in art history. My goal is to open people's eyes and, more important, to incite change.
Thats Incredible! Would WEHOville be able to feature fo your writings in a follow up for WEHO Pride or LA Pride over the next two weeks?
I would love that. I'm proud to say that the response to these talks and articles has been extraordinary because the sexuality of these artists has been excluded from schools' curricula, keeping their achievements hidden from both the heterosexual and the LGBTQ+ communities. I get goosebumps when I hear, time and time again, that learning about this subject makes people look at art with completely new eyes.
This will be the first WEHO Pride. Your contributions are going to help us celebrate in a super special way. Thank you so much. Weho is made up of such a great group of talented people who make up our community. Thank you for being a part of WeHo and WEHOville.