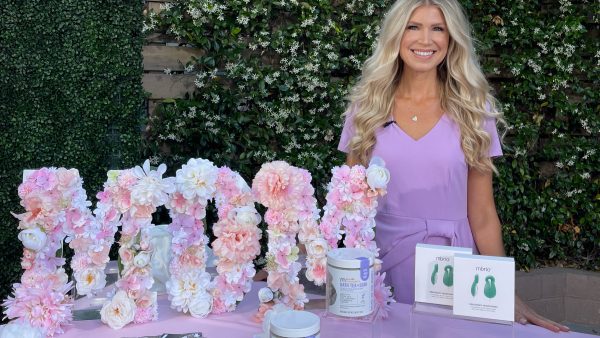 This episode of We Know WeHo features Maggie Jackson, a Los Angeles-based parenting and lifestyle expert. Maggie is also a TV host, and journalist known for her fun and relatable tips for modern moms, including recipes, self-care, fashion, and everything mommy-baby related. She has been featured in MOTHER magazine and frequently appears on KTLA Morning news with her practical advice and entertaining product reviews for young families.
Despite the rock n roll vibe of the Sunset Strip and the vibrant nightlife on Santa Monica Blvd, Maggie presents a kid friendly perspective of West Hollywood. She shares her insights with Tracy and Felicia (a soon to be new mom) and places where she likes to take her own children. All three are eagerly awaiting the opening of West Hollywood Park with a fantastic kids playground and TWO swimming pools with lots of activities for kids. You will find that there is something for all ages to be found in West Hollywood, and your inner 8 year old may want to hit a few places on Maggie's list!
The food section takes a twist as well, with recommendations in the WeHo Adjacent locations of Tulum and NYC. Felicia shares the neighboring fitness businesses on her block where LIV Weho has opened its doors, and is thrilled that LIV now offers a Keto Kitchen with healthy grab and go food. Maxine talks to David Stanko from B2V Salon about summer highlights in the Beauty Spotlight that may get a mention in the Vanity Girl Email daily drop!
Mentioned in this episode for your consideration:
Kid Friendly WeHo
West Hollywood Park
West Hollywood Library
Smarty Pants Storytime at West Hollywood Library
King's Road Park
Plummer Park
Coldwater Canyon Park
Hugo's
Croft Alley (gluten free waffle)
Pinches Tacos – kids menu
Mel's Drive-In
Bottega Louie
Shake Shack
Urth Caffe
Carney's
Justin Quesos
La Petit Four
Eggy
Notable Kid Resources
LA Parent Magazine
Kids Space Museum
Exposition Park DTLA
Lego Exhibit at Museum of Natural History
Griffith Park Travel Town
Bounce LA
Play Music & Art Classes
WeHo Adjacent Eats for Travelers
The Gypsy Market in Tulum
Tulum Raw Love
Mermaid Inn – NYC
ABC Kitchen
Lure in Soho
Anton's in the West Village
Peace Love & Cupcakes – Woodstock