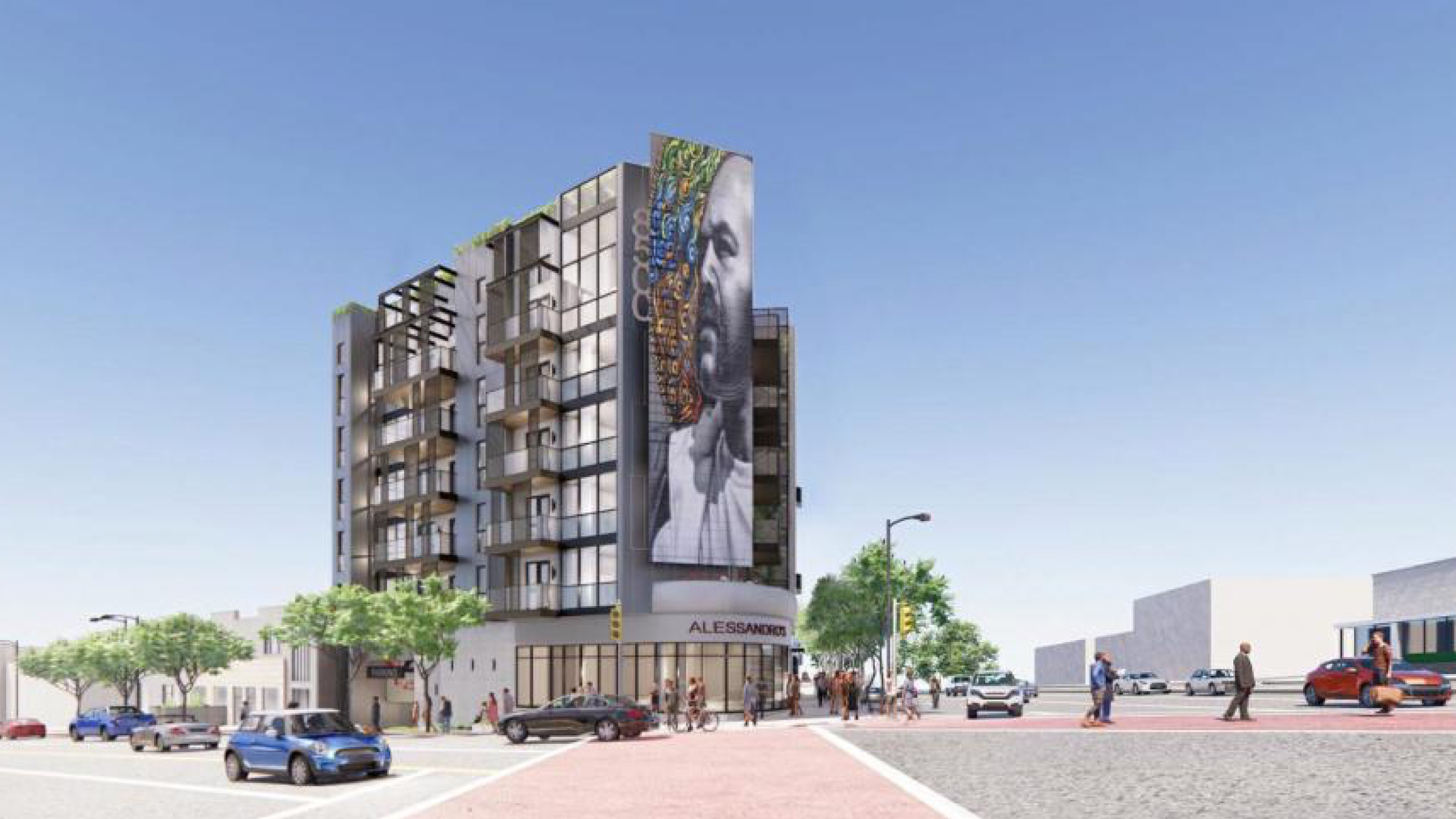 Plans for a small mixed-use tower are taking shape for the corner of La Cienega and Santa Monica Blvd. 
The building will replace the single-story home of Bike Shop LA.
8500 Santa Monica, as the project is known, will include three dozen small apartments and 3,800 square feet of commercial space on the ground floor.
Among the one- and two-bedroom apartments will be five units reserved for low-income tenants.
No timeline for construction has been revealed.