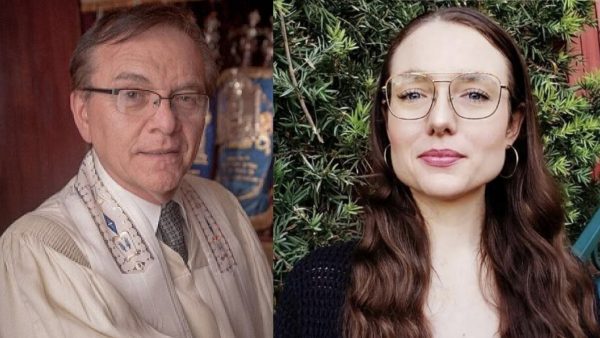 An op-ed in this journal has raised a warning flag about the candidacy of Chelsea Byers for WeHo City Council, because of her past stated posts and actions, as well as her failure to provide a clear response to queries made of her on her stand. (Can an Anti-Jewish candidate win a seat on the West Hollywood City Council? Friday – May 27, 2022 by Larry Block)
I do not want to make blanket accusations about anti-semitism or anti-Jewishness, but I must raise my own concerns about the impact her perspectives may have on our community in West Hollywood.
West Hollywood has been a great example of a community embracing our very diverse communities and a historic safe haven for LGBTQ . A significant part of that community is Jewish, encompassing those whose roots go back many decades in the US as well as the more recent immigrants from the former Soviet Union and Iran.
 As a result of our past collective history of  persecution, for the past two millenia, we are generally very supportive of the State of Israel and very concerned when criticism of Israel runs over into blanket denunciations and spillover against Jews in general. We have seens signs of this as attacks on Jews and Jewish institutions have increased far faster than against other minority groups. Here is one summary, from the ADL, on the size of this threat :https://www.jta.org/2022/05/02/politics/adl-says-anti-zionism-runs-the-same-risk-of-violent-attacks-as-antisemitism As one example, our granddaughter just testified before a meeting of the UC Regents on the impact of groups like Students for Justice  in Palestine ( SJP) in actively persecuting Jewish students at UC San Diego. She herself was stalked by activists from SJP, and her photos uploaded through their social media, which led to her being bombarded with a smear campaign.
 I have concerns because Chesea Byers was herself a founder of the chapter of SJP at Northern Arizona University.
We need a clear declaration from the candidate that she will respect the concerns of our community:
1) Absolutely renounce any actions by SJP in persecuting and disturbing students of Israeli and Jewish backgrounds in general, and especially in any connection with the City of West Hollywood.
2) Not to use the position on the  West Hollywood City Council as a platform to deny the legitimacy of the existence of the State of Israel,nor to push  for BDS( Boycott, Divest, Sanction) against Israel; the BDS organization has as its publicly stated goal, the destruction of the State of Israel, and it is a movement that blithely ignores the numerous nations that commit atrocities against their own citizens and neighboring nations.
This is a minimum that  a serious candidate owes to the voters of West Hollywood.It must be answered.

Sincerely yours,
Rabbi Dr. Norbert Weinberg
Senior Rabbi
Hollywood Temple Beth El
1317 N. Crescent Heights Blvd,
West Hollywood, CA 90046
Direct Line: 323-428-9817  
follow us on: www.rabbinorbert.comwww.facebook.com/htbel
www.htbel.orgrabbiweinberg@htbel.org