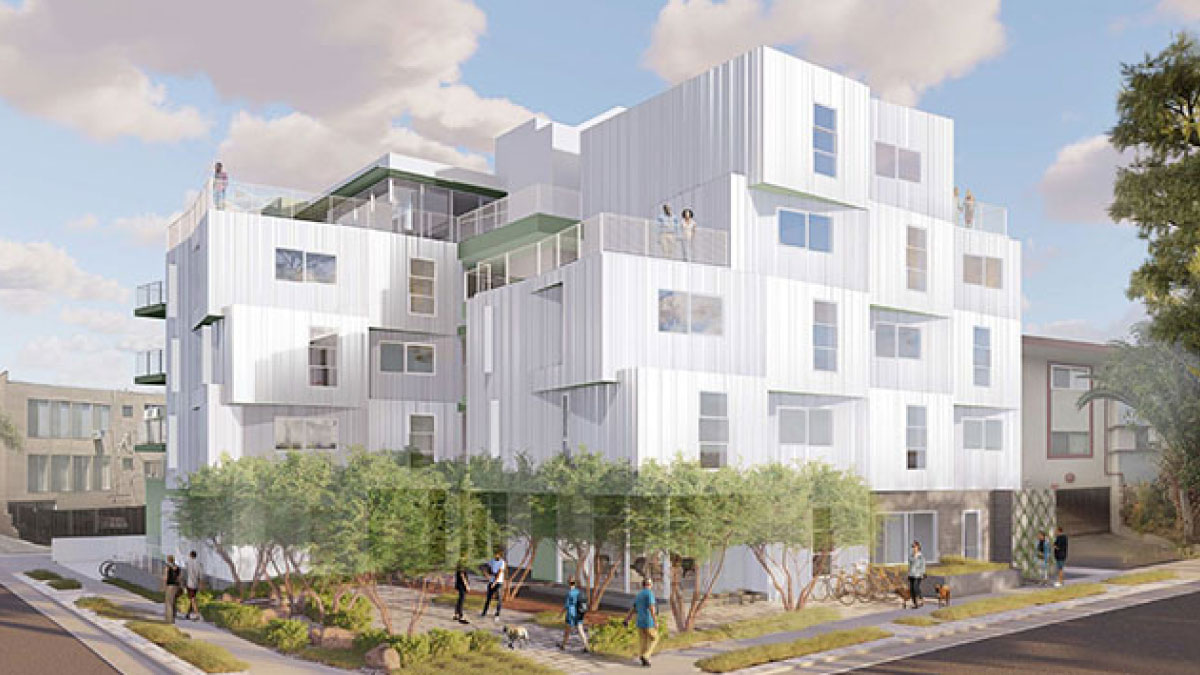 A five-story affordable housing development is being proposed on the site of WeHo's recently reopened community garden.
The Planning Commission will hold a public hearing Thursday for the 48-unit building, called "1201 Detroit." All of the units will be studio sized, except for the two-bedroom manager's unit. The project will feature a large landscaped open space on the corner of Lexington and Detroit, where the community garden is currently located.
The project will comprise 31,500 square feet; amenities proposed include long- and short-term bicycle parking, 5,000 square feet of common open space and outdoor decks on the fourth and fifth floor.
The community garden was always meant to be temporary, with a timeline spanning between 12 and 24 months.
The units in 1201 Detroit will be available to individuals earning 20 to 80 percent of the area median income for Los Angeles County, which as of 2021 is $80,000. By that figure, renters would need to earn between $16,000 and $64,000 annually.
The applicant is EAH Housing.