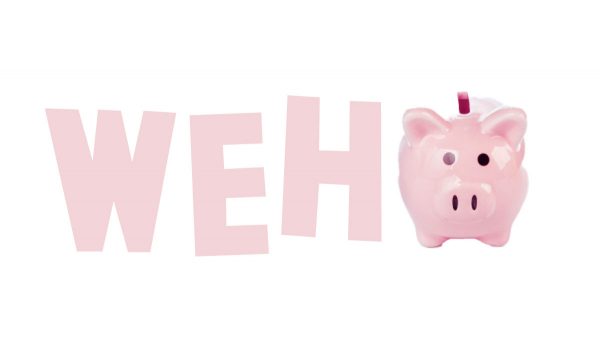 City Council, and the public, will get a first look at the City Manager's Preliminary Two-Year Budget tonight. The budget is supposed to be available at www.weho.org/budget, but still is not as of press time.
So what does WeHo want to spend your money on now?
MITs, or Multidisciplinary Integrated Teams

, composed of Licensed Clinical Social Workers, nurses, substance abuse counselors, psychiatrists, and peer advocates providing "street-based services." COST INCREASE: $400,000

West Hollywood Care Team,

a new type of behavioral health crisis response unit. They're calling it "an alternative to law enforcement to address mental health and social service needs." COST: Unknown

Block by Block

. The citywide security guard program could see a substantial expansion, including a dozen new full-time employees, kiosks and electric bicycles  COST INCREASE BY 2023: $1.5 million

Smart City projects

.  In addition to license-plate reading cameras, public wi-fi and electric vehicle charging areas, the city will test a new pilot program that turns street lights into surveillance tools, counting cars and foot traffic, detecting noise levels, monitoring parking spaces. COST: Unknown
You're encouraged to give your two cents on this and other topics at tonight's meeting. Instructions to do so are below.
TO PARTICIPATE BY PROVIDING WRITTEN CORRESPONDENCE OR AN E-COMMENT:

Members of the public who wish to comment on matters before the City Council are strongly encouraged to submit written correspondence to publiccomment@weho.org or submit an E-Comment by visiting www.weho.org/wehotv no later than 2:00 p.m. on Council meeting day.  Note: Written Correspondence and E-Comments will not be read into the record during the City Council meeting; however, correspondence received by 2:00 p.m. will be forwarded to the City Council and posted on the City's website as part of the official meeting record. Your comments and information will become part of the official public record. If you do not want your personal information included in the official record, please do not include your address and/or phone number.

TO PARTICIPATE BY PROVIDING PUBLIC COMMENT BY TELEPHONE:

(Please note: This option is to provide public comment via phone ONLY. To view the meeting, please see information on how to view the meeting provided above.)

1. You are strongly encouraged to e-mail the City Clerk at publiccomment@weho.org  no later than 2:00 p.m. on the City Council meeting day, to be added to the Public Speaker List for the meeting. Please include your name, the phone number from which you will be calling, and which item you would like to speak on.

2. Dial-in 10 minutes prior to the start of the meeting (the meeting begins at 6:00 p.m.)

• Dial-in #: 669-900-6833
• Meeting I.D.: 845 6763 5052, then #