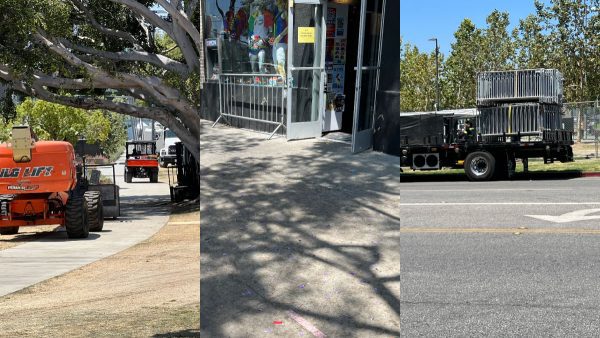 The City of West Hollywood executed the first Inaugural WeHo Pride with tremendous success. Thousands lined the boulevard to celebrate the first official Pride Parade in three years. Thousands more attended the OUTLOUD Music Festival which pulled off the first event at the new West Hollywood Park flawlessly.
Street sweeping and cleaning began as soon as the parade ended. The caboose included street sweepers, the sheriff cars and cleaning crews that followed the final marchers as the street opened up to the public. Merchants in the Rainbow District arrived at work early Monday morning to crews power washing the sidewalks.
Helen Collins, Facilities and Field Services Division Manager received a complimentary phone call this morning thanking her for the cleanup . She gave credit to her team leads which include Paul Hertz and Brian Jackson. They began their work days at 4am on Saturday, Sunday, and Monday mornings to make sure the City was ready to host guests over the weekend.
WEHOville spoke with Paul Hertz- Facilities and Landscape and Maintenance Superintendent this morning about the cleanup effort. "We prepared and pre-programed the maintenance work throughout the event." Pressure washing the newly installed colored crosswalks every night to be ready for the next day. On a follow up question about the previous rainbow crosswalks it was explained that those were on a twice a month cleanup plan.
"On Monday the sidewalks were pressure washed along Santa Monica Blvd, from Palm to Robertson on the north side, and on south side fro Robertson to San Vicente, and along Robertson just south of Santa Monica blvd and a little bit of San Vicente,"
On Sunday the City employed 18 contracted staff, foot crews cleaning the sidewalk and street, and 6 city staff, overseeing, and 7 street sweepers, – Monday downscaled to 3 street sweepers but same crews up early to scrub West Hollywood clean. "By the end of the day the clean job will be complete, foot crews doing final detail work and clean up of light trash"
Anything new this year ? Hertz replied, "the biggest thing for us was Robertson blvd, part of the city event, presented a new challenge to maintain, but it went pretty smooth. We put a lot of planning and prep for the overall event. We have seasoned staff that have doing if for awhile and know what to expect. Our crew has a lot of institutional knowledge and experience and that helps.