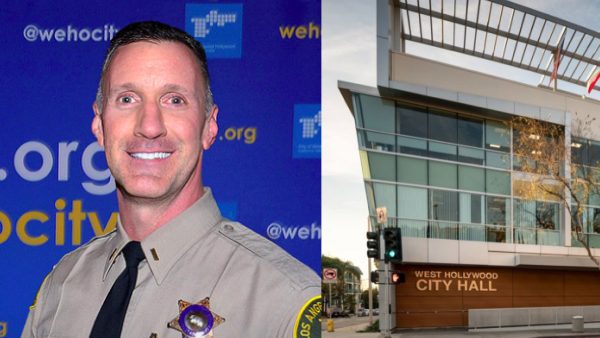 Bill Moulder has been named captain of the West Hollywood Sheriff's Department station, according to WeHo City Manager David Wilson, who announced a slew of promotions at City Council's meeting last night.
Acting Director of Public Works Danny Rivas was named director of Community Safety, formerly the Public Safety department which was recently vacated by longtime director Kristin Cook. The newly named department will include the Code Compliance Division.
Acting Director of Communications Joshua Schare is now officially in charge of the department.
Steve Campbell was promoted to Public Works director, and Janet Jimenez is now the city's Administrative Services director.