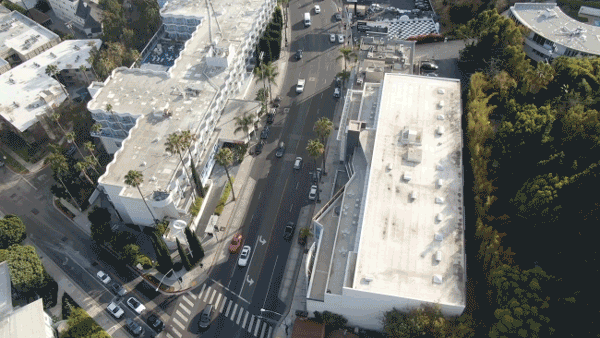 Summer is already on a roll in WeHo.
The Sunset Business Improvement District held a ribbon-cutting on Wednesday for "The Rink on Summer at Sunset," a sprawling roller-skating rink open all summer long, featuring special events such as DJ sets and top-tier brand takeovers.
Located next to Carney's Hot Dogs on Sunset Blvd., the rink is the centerpiece of the BID's Summer on Sunset 2022 program. Summer on Sunset was developed in 2019 to drive visitors to The Sunset Strip through programming and promotional incentives during the summer months.
"After a long, dry, pandemic, our businesses are open and welcoming customers back to The Sunset Strip," said Brett Laterri, chair of the Sunset Strip BID and owner of the Den on Sunset. "We are excited to launch Summer on Sunset again to highlight all the great, food, retail, music, and fun on the Boulevard we have to offer. Our retro roller-skating rink will be a destination highlight!"
The rink is open seven days a week through August 27. Hours are Sunday through Wednesday from 2pm to 8pm, Thursday through Saturday from 2pm to 10pm.
Tickets can be purchased here: https://www.thesunsetstrip.com/summer-on-sunset/