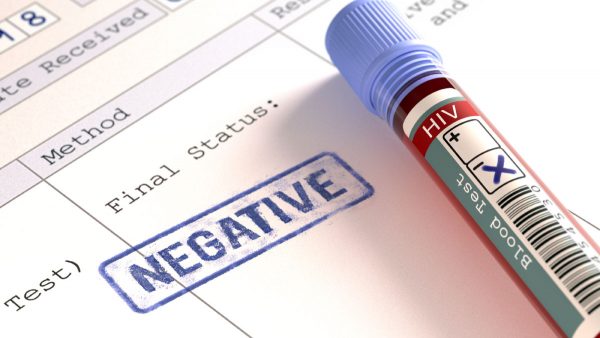 The City of West Hollywood has declared June 2022 as HIV Prevention Month and, in May 2022, approved a Resolution to join the Global Fast-Track Cities Initiative. Each year, the City of West Hollywood declares the month of June as HIV Prevention Month, which provides an opportunity to increase awareness of community programs and the City's HIV Zero Initiative.
With its Resolution, the City joins the Global Fast-Track Cities Initiative, a global partnership between cities and municipalities around the world and four core partners: the International Association of Providers of AIDS Care (IAPAC); the Joint United Nations Programme on HIV/AIDS (UNAIDS); the United Nations Human Settlements Programme (UN-Habitat); and the City of Paris.
Mayors and other city officials designate their cities as Fast-Track Cities by signing the Paris Declaration on Fast-Track Cities Ending the HIV Epidemic, which outlines a set of commitments to achieve the initiative's objectives towards getting to zero new HIV infections and zero AIDS-related deaths. More than 350 cities across the world have signed the declaration to galvanize action among cities and municipalities, to share best practices, and to promote efforts to end HIV-related stigma. 
The City of West Hollywood joins a consortium of other LGBTQ+ friendly cities and municipalities in the United States and globally to share best practices and engage in bidirectional exchanges that seek to promote the rights of all LGBTQ+ communities, including LGBTQ+ people living with and affected by HIV, irrespective of age, ethnicity and race, gender and gender identity, sexual orientation, and socioeconomic background.
HIV has affected West Hollywood's community and the nation in a myriad of ways since the U.S. Centers for Disease Control and Prevention's (CDC) Morbidity and Mortality Weekly Report (MMWR) described five cases of what later became known as AIDS were officially reported more than four decades ago on June 5, 1981. The City recognizes that some of the challenges in responding to HIV then are still challenges today. 
The City of West Hollywood has historically supported efforts to facilitate equitable access to and utilization of HIV prevention, testing, care, treatment, and ancillary support services that respect the dignity and human rights of its citizens living with and affected by HIV. The City, in collaboration with community-based organizations, deliver critical services to its community members, including testing for HIV and other sexually transmitted infections, biomedical interventions, reproductive health services, health education, transgender advocacy and economic empowerment, and support programs for people living with HIV aged 50 and older.
The onset of the HIV/AIDS epidemic had a significant impact in West Hollywood. The disease's elevated infection rate among gay men caused a devastatingly high number of deaths in the City. The City of West Hollywood was one of the first government entities to provide social services grants to local AIDS and HIV organizations. The City sponsored one of the first AIDS awareness campaigns in the country in October 1985 and the City's response to the AIDS crisis has been recognized as a model for other cities, nationally and globally. The City actively participates in the development of programs that can bring awareness about the HIV/AIDS epidemic and services to people living with HIV/AIDS and the City has announced its vision to become an 'HIV Zero' city.
The City is currently implementing its HIV Zero Initiative Strategic Plan. For additional information about the City's HIV Zero Strategic Plan, please visit www.weho.org/hivzero. Watch "Getting to Zero" on the City's WeHoTV YouTube channel to learn more about the City of West Hollywood's HIV Zero vision: https://youtu.be/LAR-pqY6CyY.
For more information, please contact Derek Murray, Social Services Program Administrator, at dmurray@weho.org at (323) 848-6478. For people who are Deaf or hard of hearing, please call TTY (323) 848-6496.