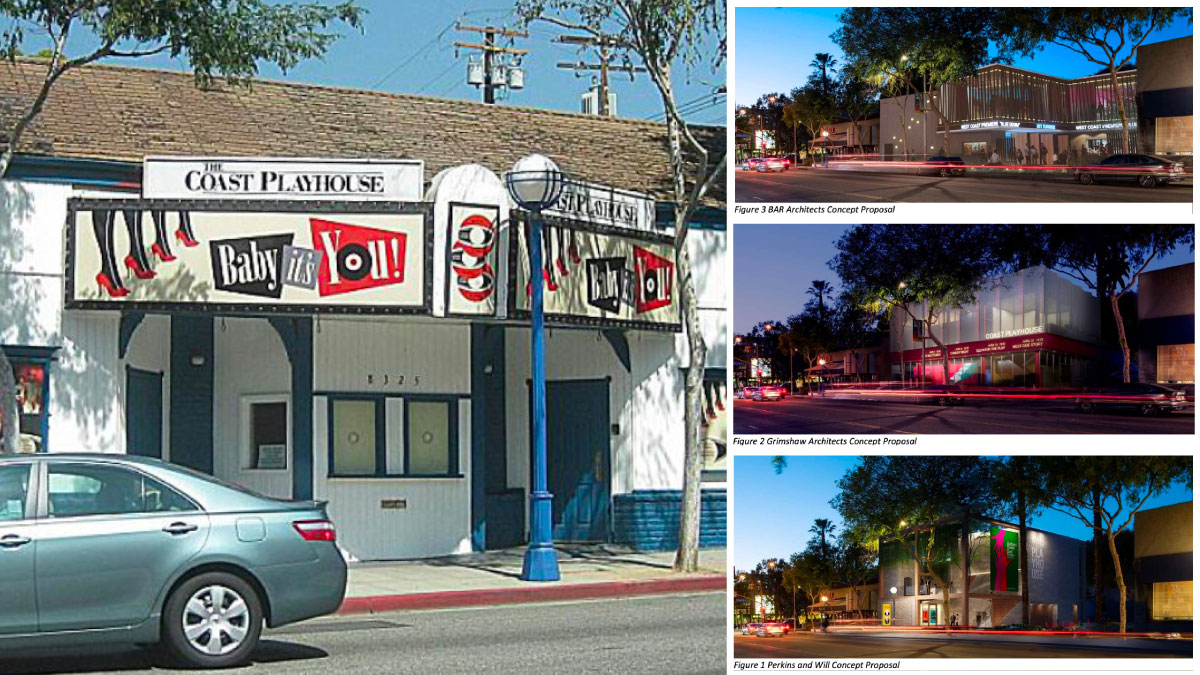 City Council wants action on the Coast Playhouse.
The structure at 8325 Santa Monica Blvd., built in 1925 along the original Route 66, isn't in good shape — restrooms don't work, the mechanical equipment is outdated, and there are public safety issues, too.
At their meeting Monday, Council voted unanimously to raze the building, which has little historical value, and replace it with a new structure. They also selected a fast-track option put forth by staff, who will now assemble a steering committee to select the design of the new building. Council capped the budget at $6.5 million.
"I think that the public has been waiting for this space for quite some time," said Councilmember John Erickson. "I want to give this back to the community as soon as possible."
The new playhouse will provide the community with the venue for creative arts it has lacked for so long, according to the staff report:
"The Playhouse will provide the city with a much-needed dedicated performance space (as recommended in the 2007 Cultural Facilities Needs Assessment), and will provide opportunities for live theatre, concerts, art exhibitions, and rehearsals. The Playhouse will serve as an arts and cultural event center, to support nonprofit arts organizations and artists with an accessible venue in the city's center. Staff is considering different operational strategies to oversee the Playhouse including city as sole operator, city leasing the property to a resident company (theatre, performing arts, or non-profit arts organization) for performances, and combination of the two scenarios. The Arts and Cultural Affairs Commission will participate in the development of the programming for the Playhouse."