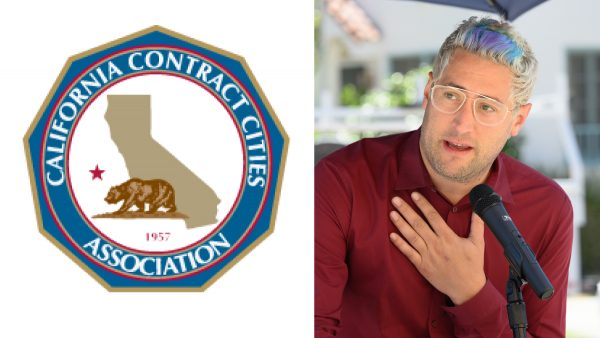 Councilmember John Erickson has been named Legislative Committee Vice Chair of the California Contract Cities Association.
The organization is comprised of cities in California that contract for municipal services with another unit of government or with a private or commercial organization — for instance, the Sheriff's Department, which is contracted by West Hollywood and 41 other cities in the county to provide law enforcement. Recently, Contract Cities has expanded its footprint into politics, advocating against issues such as tribal sports betting.
Erickson was elected to the City Council in 2020. Before joining the City Council, he worked in City Hall and served as the Vice-Chair of West Hollywood's Planning Commission.
"John has focused on sensible health practices, affordable housing, reducing traffic through alternative transportation and more," the organization stated in a press release.
Erickson's purview will be to "promote fair legislation that affects all member cities."