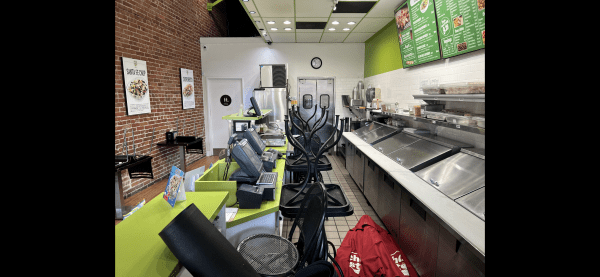 Et tu, Weho City Council – After 10 long years, Chop Stop West Hollywood is closing.
To our loyal clientele, thank you so much for your patronage over the years. The good news is that you can still get Chop Stop delivered to you from our Studio City location on any of the big food delivery platforms 😊
Chop Stop is a thriving business with 26 locations in three states. No Chop Stop restaurant has ever closed before, even during the pandemic. So why is this location closing today, June 30th?
Because tomorrow, July 1st, a punishing ordinance passed by the West Hollywood City Council will make the economics of running a small business impractical. The timing of this ordinance is especially perverse, considering our hard-working business community is already combatting:the highest inflation in 40 years; the tightest labor market in decades; disruptive supply chain shortages; and an intractable homeless problem that affects both our employees and our customers. To paraphrase Julius Caesar: "Et tu, Weho City Council?"
On the bright side, Chop Stop will continue to serve fantastic chopped salads, provide terrific customer service with a smile, and to expand and open new restaurants in nearby cities.
"Et Tu" The quote appears in Act 3 Scene 1 of William Shakespeare's play Julius Caesar, where it is spoken by the Roman dictator Julius Caesar, at the moment of his assassination, to his friend Marcus Junius Brutus…