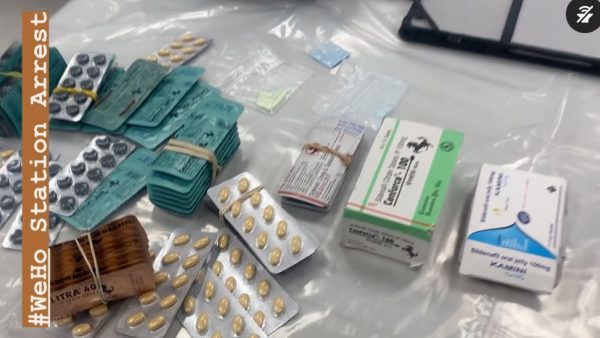 Last night Patrol Deputies from #WeHo Station conducted a traffic stop of a car for an unregistered vehicle code violation on Poinsettia Pl and Santa Monica Blvd.
The sole occupant of the vehicle was on active probation for Narcotics sales. The deputies conducted a probation compliance search and recovered a large number of narcotics including suspected Methamphetamine, Ketamine, Xanax, Oxycodone, and multiple items commonly used to distribute drugs for sale.
The traffic stop led to one male adult arrest.
Keeping community members safe 24/7!