The first annual WEHOville BBQ brought current city and county leaders, aspiring political candidates and loyal readers of this news site together to share in our passion and devotion for the city and country we call home. The event was held on the Fourth of July at Publisher Larry Block's home in WeHo. Tony Rizzo cooked and served dozens of delicious made-to-order hamburgers and hot dogs.
Elected officials and public servants in attendance included:
State Sen. Bob Hertzberg, running for County Supervisor against outgoing WeHo Councilmember Lindsey Horvath
WeHo Mayor Lauren Meister, running for re-election this November
WeHo Councilmember John D'Amico, retiring this year
Former WeHo Councilmember John Heilman, running for Council again this November
Former WeHo Councilmember John Duran, running for Council again this November
Former WeHo Councilmember Steve Martin, running for Council again this November
Donna Saur, former WeHo Public Safety Commission member and longtime deputy for Councilmember Sal Guarriello
Pat Dixon, named Senior of the Year
The presidents of three WeHo resident's associations were present:
Bobbie Edrick, president of the Norma Triangle Residents Association
Elyse Eisenberg, Business License Commissioner and president of the WeHo Heights Residents Association
Manny Rodriguez, vice president of the West Hollywood West Residents Association
And two aspiring WeHo City Councilmembers came to introduce themselves:
Jordan Cockeram, candidate for WeHo City Council
Ben Savage, undeclared candidate for WeHo City Council and an actor known from Boy Meets World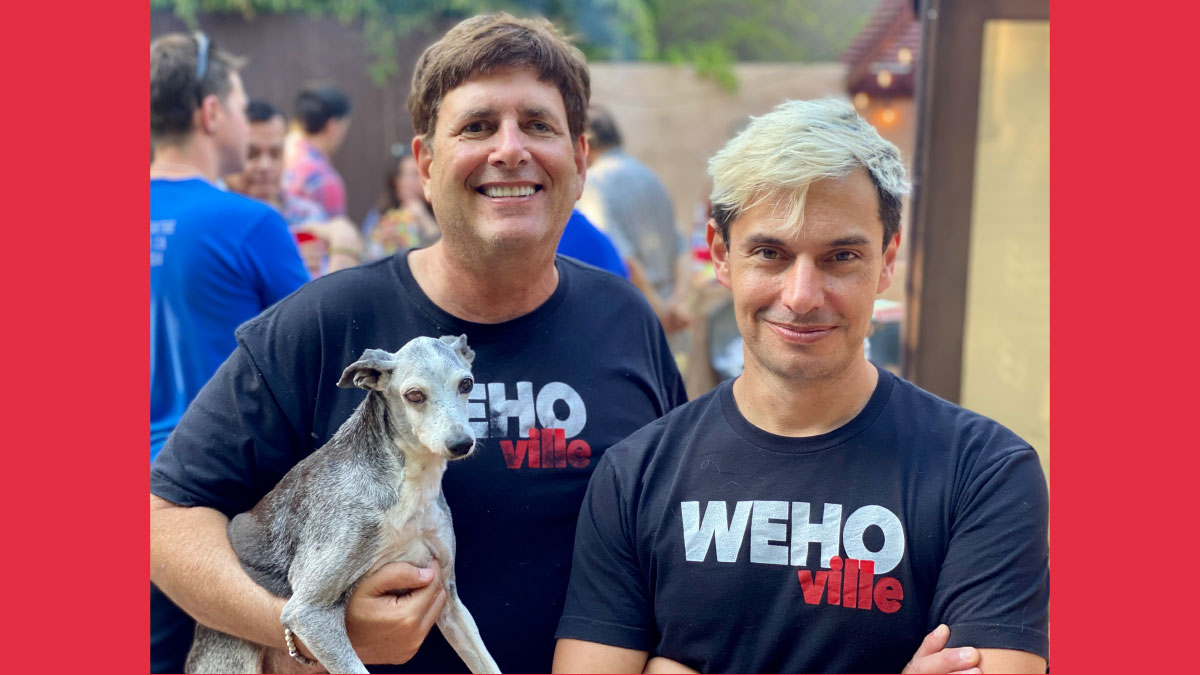 All WeHo City Councilmembers and candidates were contacted and invited to attend. Robert Oliver and Marquita Thomas graciously notified us of prior commitments, and Zekiah Wright had a last-minute scheduling issue. Chelsea Byers also notified was unable to attend but did reply shortly after the festivities began.
"WEHOville is proud to offer people with diverse opinions and real concerns for their city a space where they can speak freely," Larry Block said. "We're offering candidates a direct line of communication with their constituents, and we're giving residents more power over the people they elect to run this city.