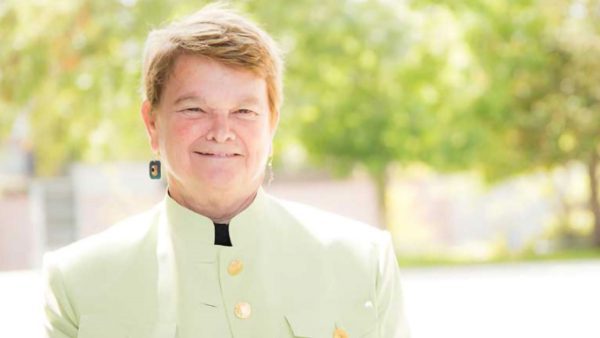 Retiring County Supervisor Sheila Kuehl, author of a landmark bill that prevented LGBTQ students from being bullied, is engaging in some bullying tactics of her own.
Kuehl has taken aim at state Sen. Bob Hertzberg, who is currently in a runoff election against WeHo Councilmember Lindsey Horvath, her favored horse in the race. In a recent email to her supporters, Kuehl bashed "Lindsey's opponent" and denied his support of the LGBTQ community.
"He (astoundingly) tried to take credit for the passage of my gay student bill, one of the hallmarks of my time in Sacramento," Kuehl wrote. "So, he's using this rag to try and burnish his (non-existent) LGBTQ credentials," referencing WEHOville.
Kuehl's vitriol for WEHOville — which she twice calls a "despicable little rag" — is on full display.
As a member of the Assembly in 1999, Hertzberg helped garner crucial support for the bill written by Kuehl which gave legal protection to LGBTQ students in schools and universities.
"When Sheila Kuehl introduced her bullying bill that was vetoed four times, I got it passed," Hertzberg told WEHOville. "Because I worked with conservatives from the Central Valley where she couldn't get the votes."
The bill passed 41-34, the bare majority in the 80-member house. Four Democrats had sided with Republicans in opposing the bill. Assemblyman Dennis Cardoza was the final Democrat still unsure about supporting it — and his vote was the last it needed.
"I guarantee the bill would never have passed without Bob Hertzberg," Cardoza told WEHOville.
Kuehl's original bill was extremely progressive for the time, Cardoza said, and many people in districts like his felt the bill, as written, was going too far. Hertzberg was instrumental in re-sculpting the bill so that it would appeal to more assemblymembers — and have a chance at being passed.
Hertzberg, whose gay son Daniel is running to become the only LGBTQ State Senator from Southern California, says he's more interested in giving — rather than receiving — credit.
"I could have made the measure a Hertzberg bill, but I did not think it was fair and right," Hertzberg said. "My approach to legislating is to always let others take the credit. Getting important policy advanced is all I need."