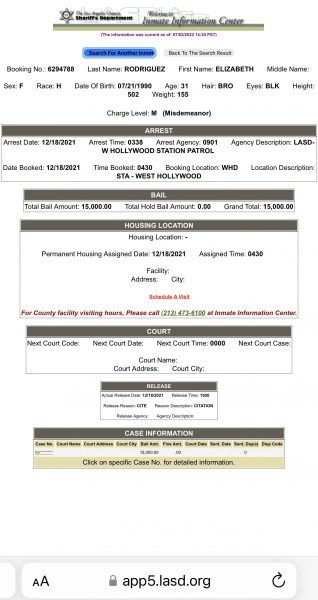 Another Block by Block leader's run-in with the law has been uncovered.
Operations Supervisor Elizabeth Rodriguez was attending the Block by Block holiday party at Barney's Beanery in WeHo on Dec. 17, 2022. She joined her boss Shea Gibson and a handful of ambassadors who continued drinking after the party ended. She then got in her car and headed off toward the BoysTown bars.
On the way, Rodriguez crashed into a fire hydrant near the Dialog Cafe. Her car was totaled and she was arrested on a DUI charge on Dec. 18. The 31-year-old was released the same day on a $15,000 bond.
Rodriguez continues to drive a Block by Block company truck, according to reports.
The news comes one day after Block by Block Operations Manager Shea Gibson was revealed to have committed voluntary manslaughter.