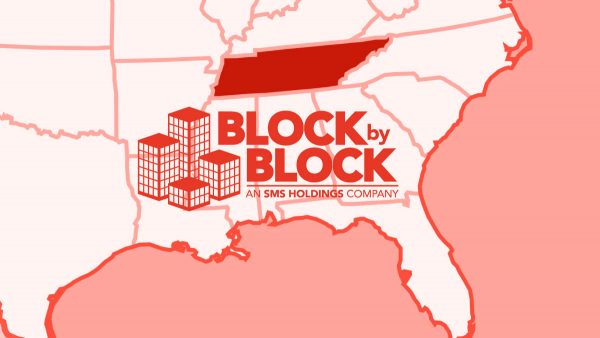 As the aftershocks of the Supreme Court's decision to strike down Roe v. Wade ripple across America, West Hollywood is taking a stronger stance in opposing legislation that runs contrary to the common values of its residents. 
In 1993, WeHo became the first city in the nation to declare itself pro-choice. Council has since taken aim at states such as Texas that have "anti-abortion laws, egregious voting rights restrictions, and legislation that discriminates on the basis of sexual orientation, gender identity, or gender expression" through resolutions that deter the city from doing business or traveling there.
But as WeHo leaders proclaim their progressive bona fides and the city cuts ties to conservative parts of the country, little attention has been paid to the Block by Block program and its origins in deep red America. 
Block by Block, which provides the security ambassadors the city has entrusted with the public's safety, is owned by Mydatt Services, Inc., based in Nashville, Tenn.
Tennessee has some of the country's strictest limits on abortion. Voters there passed a law in 2020 that bans abortions after a heartbeat can be detected, usually around the sixth week of pregnancy. Tennessee also requires people seeking an abortion to attend two physician appointments 48 hours apart, leaving virtually no window of opportunity for providers to offer abortion care. With Roe v. Wade struck down, the new law is finally going into effect this coming August.
WeHo recently redirected millions in tax dollars from the Sheriff's Department toward Block by Block, which will add 30 ambassadors to its force over the next two years.
Block by Block and Mydatt Services are subsidiaries of SMS Holdings Company, a 20-year-old corporation with ties to Republican candidates and causes.
"Now more than ever before, we must take seriously our commitment to being a pro-choice city," Councilmember Lindsey Horvath said when Roe v. Wade was struck down last month. "I will stand strong with our community … and fight like hell against life-threatening forced pregnancies and to ensure women's rights and safety are protected."
But will she? 
How can WeHo proclaim itself a champion of women when the organization it's trusting to handle public safety is so problematic?
If Horvath and the city are serious about their commitment to protecting a woman's right to choose, they must immediately rethink their relationship with Block by Block, whose parent company is based in a state that is intent on restricting bodily freedom and endangering vulnerable women.
And if WeHo is to remain America's shining progressive city on a hill, it must back up the lofty soundbites of its elected officials with real action, and put its money where its mouth is — in this case, far away from the Block by Block program.