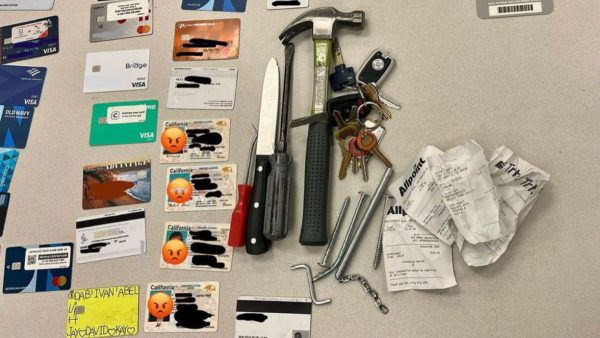 The L.A. County Sheriff's Department recovered 17 stolen phones on Saturday, and two suspects were arrested and charged with grand theft. The bust was made by the sheriff's Entertainment Policing Team (EPT). Last week, City Council voted to restore one deputy to the EPT while removing four from regular patrol.
Grand and petty thefts from last month towered over their 2021 numbers, with most happening on the city's West Side.
There were 122 reports of grand theft and 77 of petty thefts in West Hollywood in June 2022, according to the L.A. County Sheriff's Department's monthly report to the Public Safety Commission, which Capt. Bill Moulder will present Monday evening.
To participate in the meeting, see the directions below.
PUBLIC SAFETY COMMISSION MEETING — 6PM MONDAY, JULY 11
TO SPEAK AT THE MEETING: Email janukam@weho.org by 3 p.m. Monday July 11. Include your name and which item from the agenda you want to speak about.

TO WRITE IN TO THE MEETING: Email your letter to the Commission to janukam@weho.org by 3 p.m. Monday July 11. Text will not be read during the meeting but will be forwarded to the commissioners.

TO CALL/ZOOM IN TO THE MEETING: Email janukam@weho.org by 3 p.m. Monday July 11. Include your name and which item from the agenda you want to speak about.
 Dial-in phone number: (669) 900-6833
 Meeting ID: 851 0127 7249; then press #