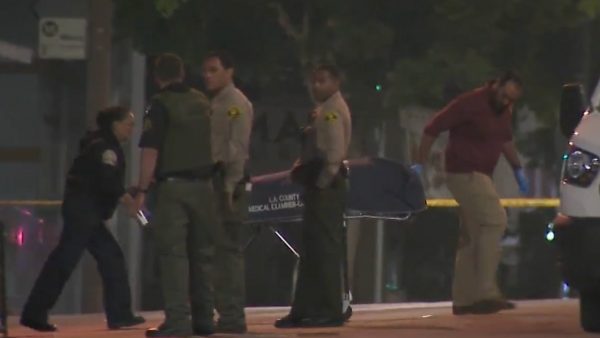 Shortly after midnight on July 12th, the residents of Hammond Street were jolted by the gut wrenching screams of several pedestrians followed by the loud crunching of an SUV crashing into a parked car just up the block on Sunset. My eyes immediately locked with my husband's and without saying a word we threw on our shoes to see the commotion. As someone who has needed to make a 911 call recently, I grabbed my phone and we rushed to the street. 
As we exited our apartment a neighbor was walking towards us from Sunset – eyes wide open, holding in his nausea with fist over his mouth anxiously shaking his head no… We stopped. 
At that moment, we knew the situation was even worse than it sounded. Our neighbor told us that a woman was sprawled in the street, limbs tangled and was almost certainly deceased. Shortly after, another passerby confirmed that a pedestrian was struck by a speeding car. The victim was thrown almost a quarter of a block by the impact. Police and other first responders were on the scene almost instantly and began unraveling the yellow crime scene tape. 
The victim's friends were shaken, crying on the corner of Hammond and Sunset. Last night was not easy for our quiet neighborhood. It was a sight that you cannot unsee and would wish upon no one.
This tragic accident is not the first of its kind this year and highlights the shortcomings in our city's public safety and traffic control infrastructure. Hammond Street itself has retractable steel bollards that are supposed to stop through traffic nightly between 7 PM and 7 AM. These bollards have been broken for months. After contacting the city for months, they promised to send a technician to fix them. Their solution was foldable street signs that careless drivers regularly crash over or move without replacing.
This endangers the community of young families, seniors out walking their dogs and party goers who enjoy the nightlife our vibrant city offers. All of whom enjoy walking the quiet streets at night.
When will the city of WeHo repair the mechanisms it's installed to prevent these types of accidents? Will it finally consider installing additional median landscaping and other speed abatement measures along this stretch as people often drive with reckless abandon.
A young woman with her full life ahead of her had hers cut short. There are small, simple steps that can be taken to make sure no one else has to endure the same fate as her.
How many tragedies must take place before the city enforces the safety procedures its implemented?
—
Thank you.