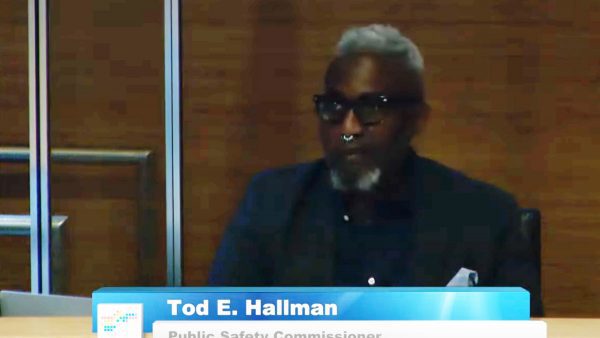 The Public Safety Commission has a new chairperson and vice chairperson, as well as a new commissioner.
Tod Hallman was elected by his colleagues as the new chair of the group, succeeding Tory Berger. Hallman is a fashion stylist and producer. Hallman is captain of West Hollywood's Eastside Neighborhood Watch. He was appointed to the Commission by Councilmember John Erickson.
The vote was originally split 3-3 between Hallman and Commissioner Kerri Balbone. Balbone ended up voting for Hallman, while Hallman voted for himself. Balbone was then elected vice chair.
Jackie Steele became the Commission's newest member, appointed by Councilmember Sepi Shyne at Monday night's meeting. Steele is an actor, comedian, writer and activist. She was the co-creator of West Hollywood Bi Pride and was formerly the co-chairperson for the LGBTQ Advisory Board.
"We know Jackie because she takes the time to speak and to provide her point of view," Balbone said about Steele. "One of the things that I appreciate about Jackie is that she also listens and ensures that other people are included in the conversation, and I'm so happy that you're part of our commission."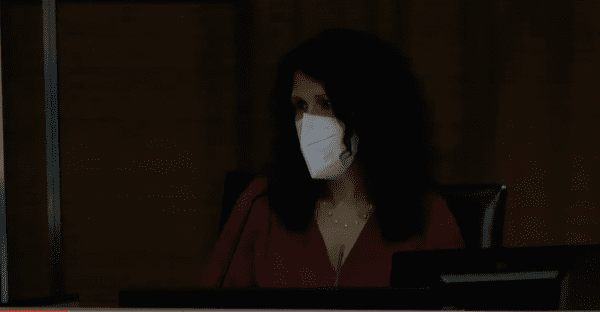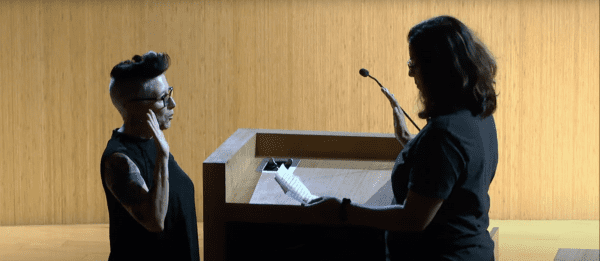 "We are you," Steele said to the audience. "We are members of this community. I am a resident. I love this city. Your voice is extremely important. Please continue to use it and if you want to see change and you want to get involved."