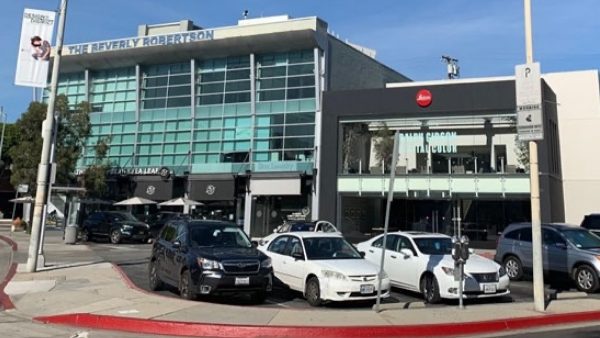 Hello Neighbors,
The Beverly Triangle Plaza Project is coming back and the city wants to hear from you. 
Site of proposed Gathering Space at Beverly and Robertson
After the original design was rejected by residents, the City of West Hollywood is now soliciting feedback so that it may begin a redesign of the project while retaining most of the existing parking capacity. 
The "Beverly Triangle Plaza" (aka Beverly or Bonner Gathering Place) would activate roughly 5,000 square feet of public space with new amenities like landscaped open space, shade, seating, and public art.Before the city beginnings developing new concepts for review at future community workshops, they want to hear from you!
Go to the Weho City link below to provide your comments, suggesters and ideas:
https://forms.office.com/pages/responsepage.aspx?id=qtQyBAp8vkGqQPaW4FPlRqjxFs34VV1FlX-msjuMs2dUODZaU0JGMzJVM1RBV1VDRkRLQ0FUQTRRWC4u
Comment Deadline is Monday, July 25 at 5PMFor more information, contact Associate Planner David Fenn at dfenn@weho.org or (323)848-6336.
Thank you for your support and commitment to your neighborhood.
WEST HOLLYWOOD WEST RESIDENTS ASSOCIATION