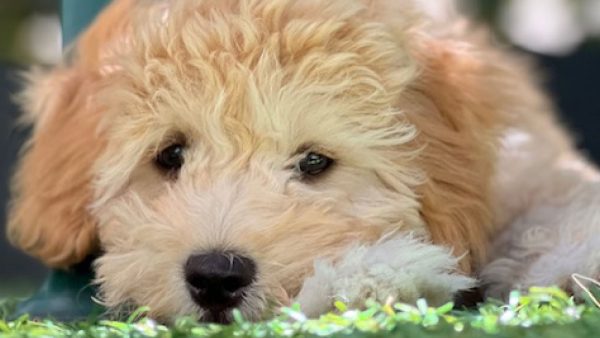 Hiya –
My name is Rocky and I'm new to WeHo. Actually, I'm new in general. I'm a 14 week old rescue pup.
While I love our city, I'm shocked how much trash is on our sidewalks.  Puppies like me explore the world with our mouths.
We like to sniff, taste, and chew.  
Cigarette butts, bottle caps, wrappers, straws, napkins… all these have ended up in my mouth.Smelling is my superpower!  And as fast as my human dad is, I'm faster and lower to the ground, so I can snatch these things up, before he even sees them.
One time a cigarette was still burning on the sidewalk, but luckily I was stopped before putting it in my mouth. These cigarette butts and other trash also go down drains and pollute our beaches, oceans and water.  Plus there are bigger items like food, bags, to-go containers, receipts, socks, coffee cups, bottles, cans, cup lids.
You name it, I've seen it. 
So please, think about what you throw on the ground.  I don't want to choke or get sick. Sorry to dogsplain, but understand how bad this is. Take care of our city and planet.And to the city, please empty trash cans and keep power washing the sidewalks. We're lucky to live in West Hollywood, pups like me (and even humans too) need everyone to do better.
Thanx,
Rocky
(and all my dog friends that are good boys and good girls.)