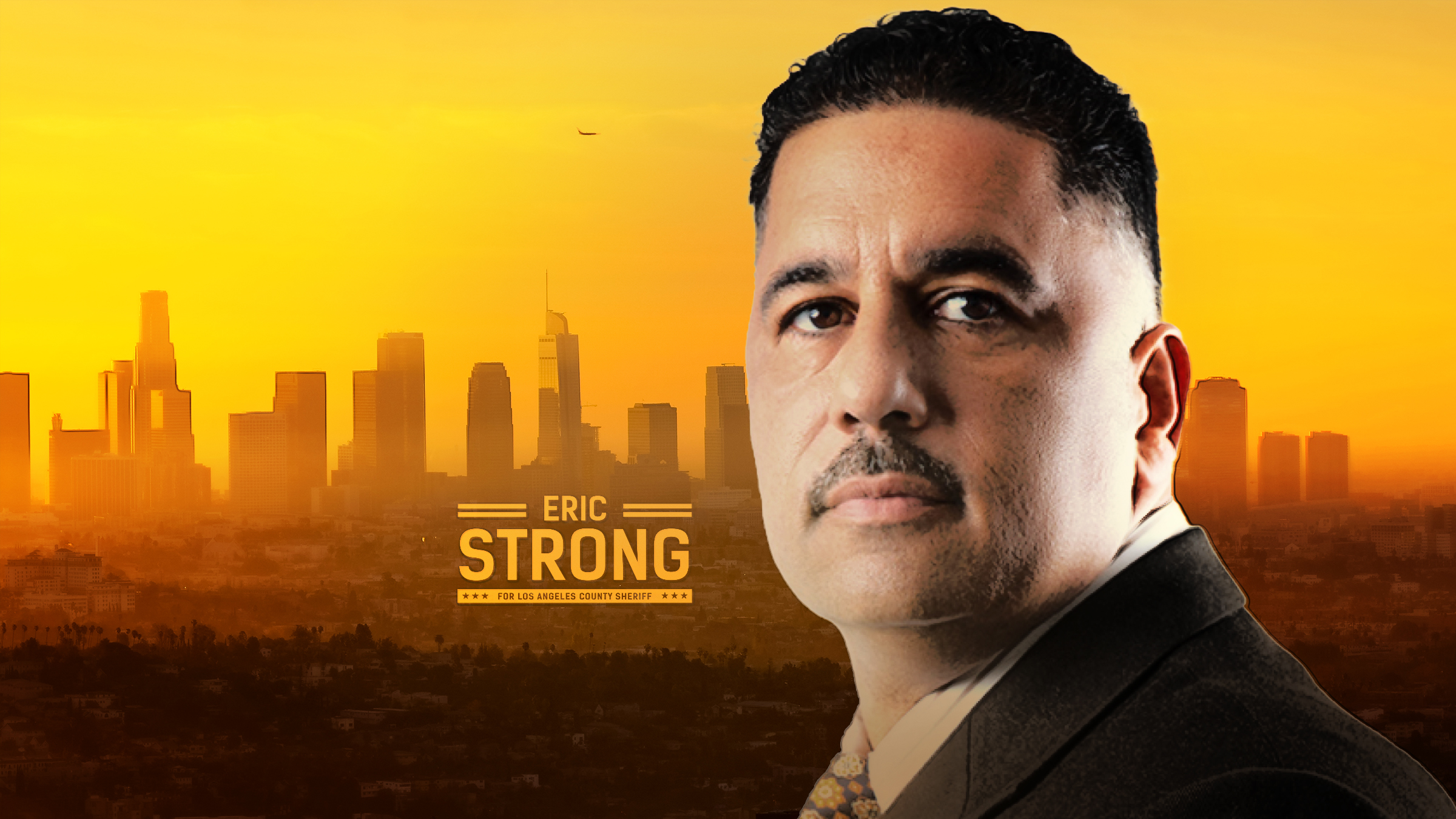 The race for LA County Sheriff was a battleground. Alex Villanueva took 1st place followed by Long Beach Police Captain Robert Luna and a distant third was Eric Strong.
There are 88 cities in the County of Los Angeles. Eric Strong came in first place in only one city. West Hollywood final vote totals placed Strong in first place with 2,844 votes, followed by Robert Luna with 2,729 votes and then Alex Villanueva with 1,552 votes.
WEHOville featured Eric Strong in an upfront profile.
LA County Sheriff Alex Villanueva and former Long Beach Police Chief Robert Luna will face off in the November election.
Robert Luna won his home City of Long Beach with 33,106 votes compared followed by Villanueva with 16,014 votes and Eric Strong with 8,852 votes.
Alex Villanueva ran big big margins in the City of Santa Clarita with 23,294 votes with Luna following 7,697 votes and Strong with 1,099 votes.
The City of Pasadena was also Luna Country, with Luna in first place with 10,655 votes, Villanueva second with 6,598 votes and Strong third at 5,058 votes. The City of Santa Monica also favored the former Long Beach Police Chief Robert Luna with 8,450 votes, Strong finished second with 4,832 votes and a close third was Villanueva with 4,814 votes.
In the battle for the City of Los Angeles Villanueva's margin was less than 2%, finishing first with 158,538 votes, followed by Luna with 156,571 votes and Strong was third with 122,411 votes.
The final vote totals of the top 3 candidates were Alex Villanueva with 454,556 votes, Robert Luna 383,181 votes, and Eric Strong with 232,274 votes. Eric Strong won 1 city. The City of West Hollywood.