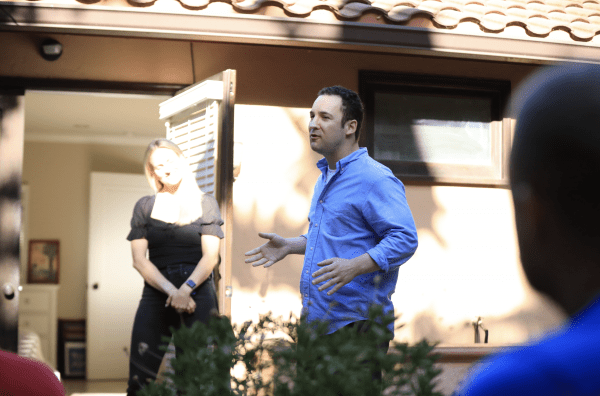 Tony Rizzo's 'Hollywood Today' is a weekly column in over 800 newspapers nationwide. In this week's Hollywood Today Rizzo featured Ben Savage's announcement for a West Hollywood City Council seat:
"At a party in the home of Larry Block, publisher of the online newspaper WEHOville, Ben Savage of "Boy Meets World" (1993-2000) announced his candidacy for West Hollywood City Council. Just another actor going into politics? Not quite. Savage received a degree in political science from Stanford University and interned for U.S. Sen. Arlen Specter. At 41, he's lived in West Hollywood for 10 years and wants to make it a better place to live. Maybe the only way we can change West Hollywood is to unleash a savage onto it!"
Hearst Communications, Inc., often referred to simply as Hearst, is an American multinational mass media and business information conglomerate based in the Hearst Tower in Midtown Manhattan, New York City.[3]
Hearst owns newspapers, magazines, television channels, and television stations, including the San Francisco Chronicle, the Houston Chronicle, Cosmopolitan and Esquire. It owns 50% of the A&E Networks cable network group and 20% of the sports cable network group ESPN, both in partnership with The Walt Disney Company.[4]
The conglomerate also owns several business-information companies, including Fitch Ratings and First Databank.[5]
The company was founded by William Randolph Hearst