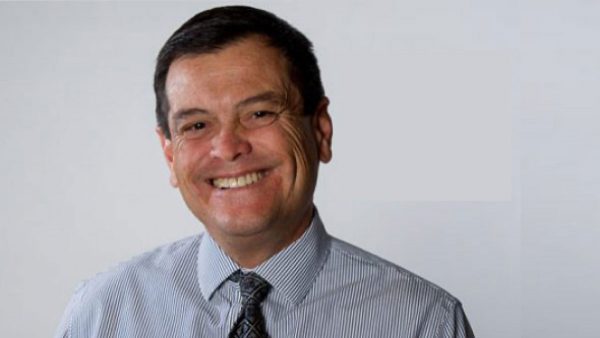 I am kicking off my campaign for West Hollywood City Council with a rally and mixer this Sunday at Mickey's, from noon to 3 p.m. There is a lot of excitement about this Council race and we are anxious to hear people's concerns.
I find myself in a unique position in this race. In the last election, the voters roundly rejected two long term incumbents, who are back in the race. They are faced with a slate of younger and less experienced candidates backed by some of the current incumbents. I am the candidate that falls somewhere in between. I'm a proven progressive yet I am not tied to the City Hall culture of the past or the present. I am in a position to restore common sense and inclusivity to City Hall.
The vote to defund the Sheriff and "re-imagine" policing has turned into an incredibly divisive issue. I don't think I have ever seen residents this alienated, angry and frustrated with City Hall. In my talks with residents across West Hollywood it is clear that the majority of people think the City is off in the wrong direction and they have no faith in the current City Council as constituted.
The exception to that lack of faith is Mayor Lauren Meister, who voters still hold in high regard for her integrity and the fact that she keeps her ear to the ground, always sensitive to the needs and desires of the community. I share her sense that governing is more about listening than pontificating.
While public safety and homelessness are the top concerns of the residents, I believe that restoring faith in City Hall is also a critical challenge if City Hall is ever regain a sense of balance and credibility. That means the City Council needs to change its' attitude and bring the residents into the decision making process.
As a community we have always been a place for progressive, free spirits. But we also have a strong libertarian streak. We moved to West Hollywood because it is an accepting, open community. We did not move to West Hollywood to be told what to think and be forced into a herd mentality.
I want to return the Council to a sense of purpose and service and move away from this culture of performative politics and self-promotion.
Our first priority needs to be public safety and I want to restore our Sheriff's funding to at least pre-COVID levels. Every resident and visitor to West Hollywood deserves to be safe. Gambling with our safety is not real leadership.
I am hoping the community will get behind my candidacy to put this City back on track and restore common sense and common purpose to City Hall.