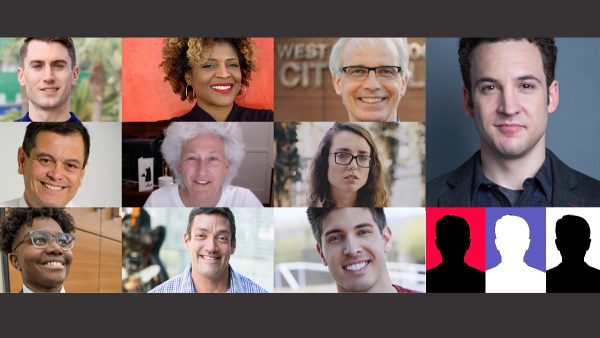 The nomination period closes Aug. 12. But if any incumbent does not file to run for re-election the nomination period will extend for an additional five days through Aug. 17.
As of 5PM Friday, July 28, a total of 13 candidates met with City Clerk Melissa Crowder and pulled nomination papers, as well as the looseleaf binder that includes all other materials outlining the deadlines and rules for submitting a ballot statement.
Councilmembers Lindsey Horvath and John D'Amico are not expected to pull nomination papers by Aug. 12, which would extend the nomination period through Aug. 17.
The candidates who have pulled nomination papers include Mayor Lauren Meister and former Councilmembers John Heilman and John Duran. Both were defeated in 2020 and have one term available to them under the term limit rules. If Meister, Heilman and Duran win a seat in this November's election, all three would term out in 2026 and leave three open seats.
Former Councilmember Steve Martin has also announced that he will seek a seat on the City Council again this year. Martin served on the City Council in 1994-2002 and lost three subsequent bids to regain a seat on the Council dais.
In addition to the above four, nine other candidates have pulled nomination papers to date. They include:
Planning Commissioner Marquita Thomas,
Human Services Commissioner Chelsea Byers,
Public Safety Commissioner Robert Oliver, and
LGBTQ+ Advisory Boardmember Zekiah Wright.
Ben Savage, the "Boy Meets World" star, has also pulled papers. Savage is a 17-year resident of West Hollywood and is straight and engaged. This is Savage's first campaign for public office.
Also pulling nomination papers are
Sarah Adolphson,
Dean Bradford,
Jordan Cockeram
Mike Kopplin.
It requires just 20 verified signatures of West Hollywood residents to become a candidate for City Council. If you would like to enter the race email City Clerk Melissa Crowder at mcrowder@weho.org You will get a friendly voice who will help you through the process.