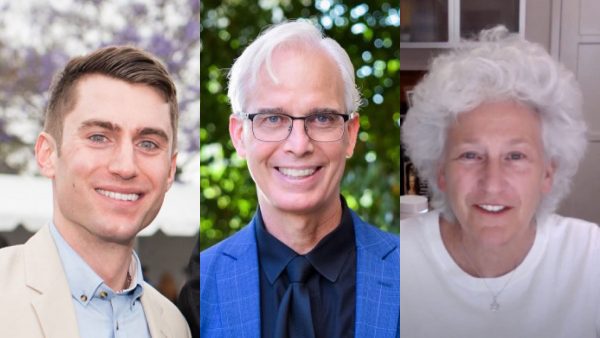 Robert Oliver closed the June 30 fundraising period for WeHo City Council having raised $112,133.
Oliver, a Public Safety Commissioner, bested all other declared candidates by a wide margin. Donors included West Hollywood City Councilmembers Lindsey Horvath and John Erickson as well as Horvath appointee and City Lobbyist Esteban Montemayor, and a number of donations from Horvath and Erickson appointee's. Latham & Watkins, attorneys who represent many of the city's largest developers, were also solidly behind Oliver in his first race for West Hollywood City Council. There were 35 individual donations from West Hollywood residents.
John Heilman finished second, having raised $73, 380. Heilman's list of donors included Horvath and former Councilmember Abbe Land, as well as residents Sam Borelli, Michael Dolan, and others. Also on Heilman's list were donations from real estate interests which include the Mani Bros among others. There were 35 individual donations from West Hollywood residents.
Lauren Meister finished third with $39,471. Meister's list was filled with West Hollywood residents and included zero money from special interest groups. Included among Lauren's donors are state Sen. Henry Stern, former West Councilmembers John Duran and Steve Martin, West Hollywood West President Leslie Karliss and Vice President Manny Rodriguez, as well as WeHo Heights Neighborhood Association President Elyse Eisenberg. Also on Lauren's list are her former campaign consultant and cannabis representative Scott Schmidt. There were 104 West Hollywood residents and businesses who pledged their support to Lauren Meister.
Chelsea Byers was just behind Meister, with $33,935. Byers' list included Erickson, Horvath, Land, her husband Marvin Gantman, Montemayor, Horvath's direct appointee to the Planning Commission Stacey Jones, Jonathan Wilson, a member of the Social Justice Task Force, Patrick Blood, a member of the Disability Advisory Board, and Austin Cyr, Horvath's former campaign manager who lives with Byers. There were a total of eight donations from West Hollywood residents to Byers, all listed above.
Zekiah Wright also was close behind with $31,574. Wright's donors included four of five City Councilmembers including Sepi Shyne, John D'Amico, Horvath and Erickson. Also on Wright's list was Daniel Hertzberg, the son of State Senator Bob Hertzberg, who is running for Los Angeles County Supervisor against Horvath. Also on Wright's list were many of Shyne's commissioners or former appointees Alana Roshay and Katrina Vinston and others. There were approximately 27 West Hollywood residents to date.
Marquita Thomas showed $21, 864 for the period. Included on Marquita's list was a donation from Horvath and a similar donation from Richard Ayoub, President of Project Angel Food. Thomas had eight West Hollywood residents on her donor list in this period.
Jordan Cockeram reported $4,260 for the period. There we no donations from any West Hollywood residents.
Former Councilmembers John Duran and Steve Martin declared late and showed no reporting for the period.
In addition, Bennett Savage, a newly declared candidate showed no reporting for the period.