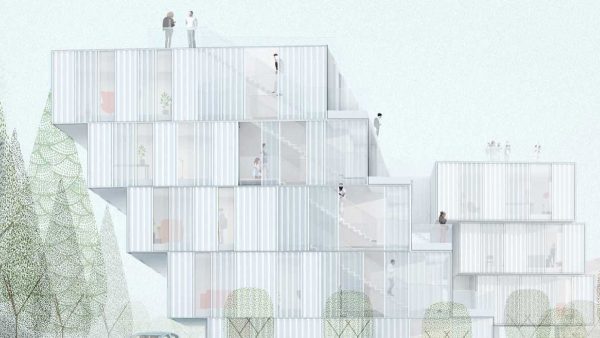 The five floors of a new apartment building on La Cienega just south of Sunset Blvd. will overhang one another, creating a series of floating steps.
Construction is well underway for the complex on 1136 La Cienega, which will house 23 apartments and two subterranean parking levels.
The stepped floors will feature terraced gardens for the residents and will be wrapped in recycled aluminum to control heat.
Four of the apartments will be set aside for affordable housing. No completion date has been given.